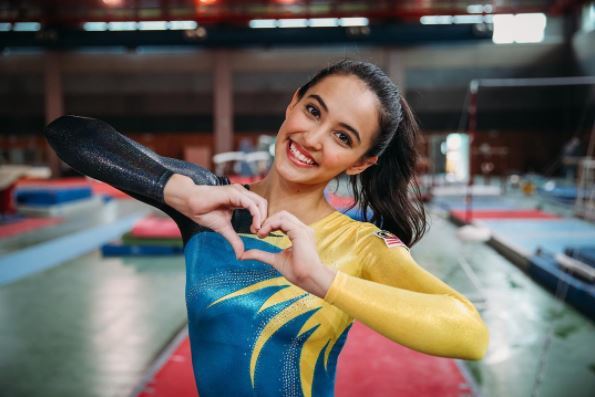 M Update, 2/4/2019 – Farah Ann Abdul Hadi can thank her lucky stars for her golden outing in the Ukraine International Cup.
The artistic gymnast won in the uneven bar event which was held in Kiev from March 30 to April 1. But according to coach Ng Shu Wai, she was not supposed to take part in the event.
It has been such an amazing experience here in Ukraine. I couldn't have done it without my amazing coaches Nataliya (Sinkova) and Shu Wai who always push me to do my best and always believe in me," said Farah. My teammates are also incredible, without them I wouldn't be able to achieve this.
Farah is the best in South-East Asia on the uneven bar and the move certainly paid off. Farah scored 12.900 to win Malaysia's first-ever gold in the competition.
Tan Ing Yueh was slotted for the event but after a discussion, we went for Farah. To cap a memorable outing, Farah also bagged a silver in the floor exercise with 13.200 points. Farah returns home with one gold, one silver and two bronzes. Shu Wai was elated and believes Farah has what it takes to do even better.
"I know she can do better than this. It is a good outing for her and we are happy she is starting the year on a high note," said Shu Wai.
"The girls' next competition is the Artistic Gymnastics World Cup in Chongqing, China. We want a better outing there for sure but lots of work needs to be done. – The Star