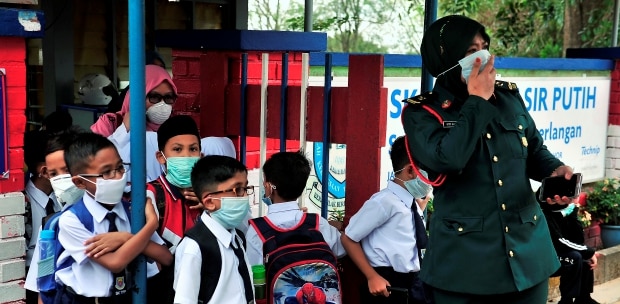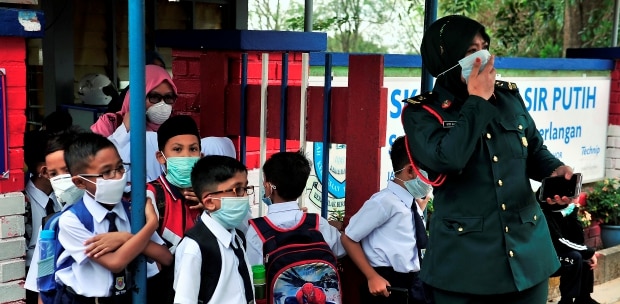 M Update, 12/3/2019 – The Johor government will not tolerate the actions of irresponsible parties that caused pollution to the environment and affected public health, says Menteri Besar Datuk Osman Sapian. He said this in reference to the chemical dump waste incident, which led to 79 people being treated after breathing in hazardous fumes.
"I been informed that the authorities have detained three suspects, two of whom are company owners while another is a worker, involved in dumping chemical substance into Sungai Kim Kim and they will be charged soon," he said, adding that the government through its relevant agencies would take stern action against those involved.
Osman said this in a statement posted on his Facebook page here on Tuesday (March 12). He added that he was also informed about the latest incident involving a group of SMK Pasir Putih and SK Pasir Putih students on Monday (March 11) morning.
He pointed out that the District Disaster Relief Management Committee (JPBBD) decided in a meeting on March 7 to reopen the two schools after making safety reviews and found the air at the location was safe from any chemical danger.
Osman said what had happened to the students was something unexpected and he asked the JPBBD to make sure the schools near Sungai Kim Kim to be closed until it was really safe for the students and teachers to return.
At the moment, the Department of Environment (DOE) and Fire and Rescue Department are in the midst of carrying out cleaning up works to make sure the surrounding area and air quality improves," he said.
Sources : The Star Online