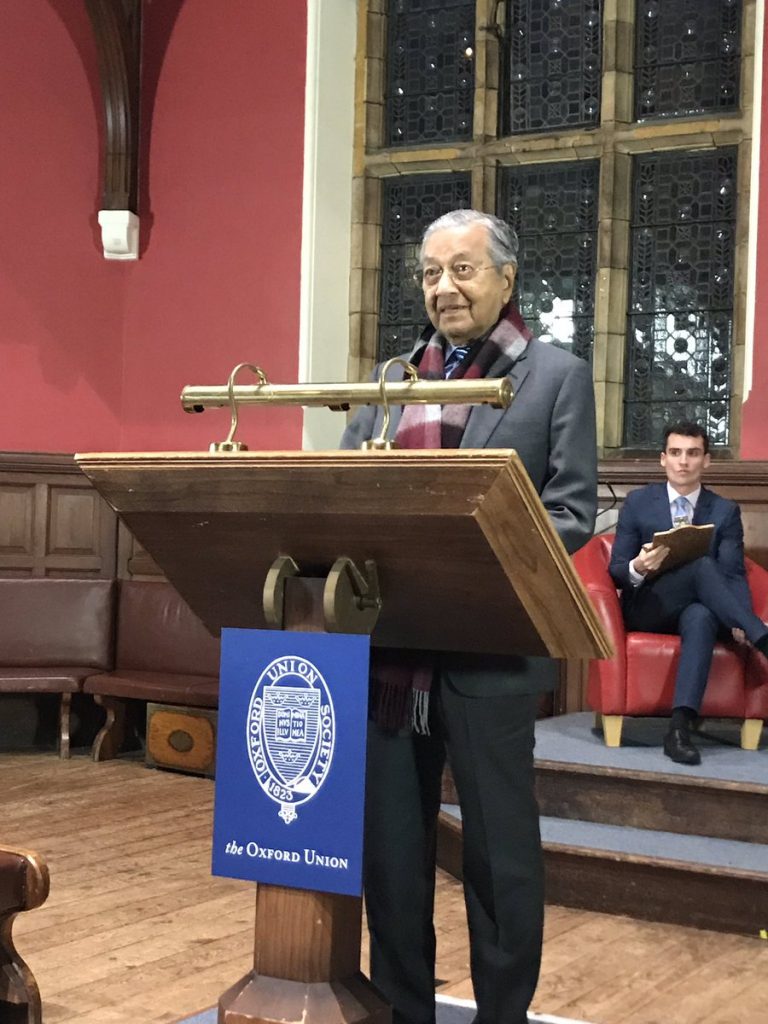 M Update, 20/1/2019 – Prime minister Tun Dr Mahathir Mohamad firmly defended Malaysia's blanket ban on all Israelis participating in events in the World Para Swimming Championships in July.
Speaking after delivering the Oxford Union address where the the prime minister spoke about democracy and the change of government in Malaysia, he said Malaysia has no diplomatic ties with Israel.
"I don't think they should come to our country because we have no relations with them. And we feel that they will bring a lot of wrong things and get away with it because nobody dares to say anything against them," he said when asked by Oxford Union president Daniel Wilkinson who repeatedly asked him whether it was fair to penalise individual Israeli citizens from taking part in the championship.
Last week, Malaysia's Cabinet decided that Israelis will not be allowed to enter the country for any event and this was widely condemned by the Jewish media.
"It is not fair to call me anti-Semitic. They should call other people anti-Semitic. The Arabs are all Semitic people," he said to a round of applause.
When asked why he did not oppose Israel's actions directly but instead attacked with remarks on the Jewish, he said: "We can't do very much about the Israeli government. They are very powerful. So we don't say very much about the Israeli government. But we don't have to show friendship towards them. If you want to come to our country, we have borders which we guard to allow only people whom we like, to come to Malaysia.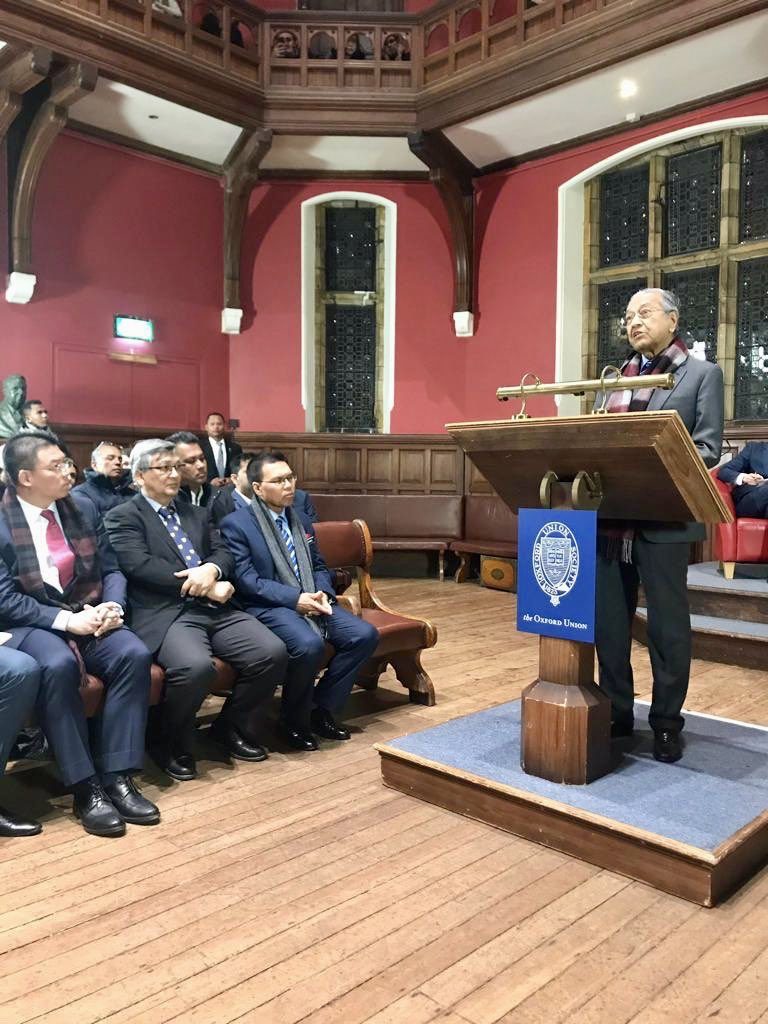 "But people who have done a lot of wrong things, we consider them as unfit to visit Malaysia. That is our right," he emphasised.
When pushed further, he added, "This is a government that doesn't care about the opinion of others. That's why they keep on committing war crimes all the time. I have a right to say. If they don't like it, they can say they don't like it. I don't care."
The Prime Minister's Oxford Union address was a full house event with the hall packed to capacity with 400 people. The prime minister was accompanied by his wife Tun Dr Siti Hasmah Hj Mohd Ali, Youth and Sports Minister Syed Saddiq Syed Abdul Rahman, Deputy Foreign Minister Datuk Marzuki Yahya, and Ministry of Foreign Affairs secretary-general Datuk Seri Muhammad Shahrul Ikram Yaakob.
Questions from the floor focused on Malaysia's relationship with China and Singapore; ranging from "economic colonisation" by China to Huawei's communication tower and the sale of raw water to Singapore and other maritime issues.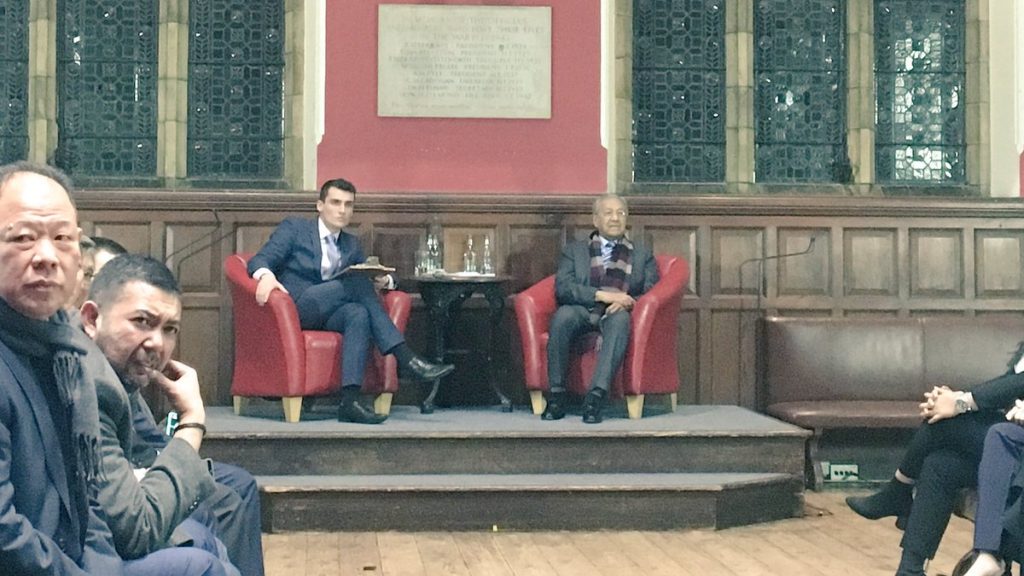 The prime minister was asked whether Malaysia now has to negotiate its independence from China, having intervened in a large number of Chinese-led development projects.
"When I was in China, someone was talking about the Chinese wanting to dominate. I just pointed out that there are other forms of colonialism including economic colonialism.
"That is my right to answer. I have to stand up and express my opinion, I cannot be saying nice things to everybody. Sometimes I say nasty things. They have a right to say nasty things to me."
The Prime Minister was earlier taken on a tour of the Old Library which was the original Woodward debating chamber. The Old Library is best known for its Oxford Union murals.
Tun Mahathir leaves for Vienna, Austria where he is scheduled to deliver a lecture on Fighting Corruption in Malaysia: Achievements, Challenges, and Perspectives at the International Anti-Corruption Academy as well as deliver a keynote address at the 10th General Conference and Annual Meeting of the International Association of Anti-Corruption Authorities (IAACA).
Sumber: NSTP