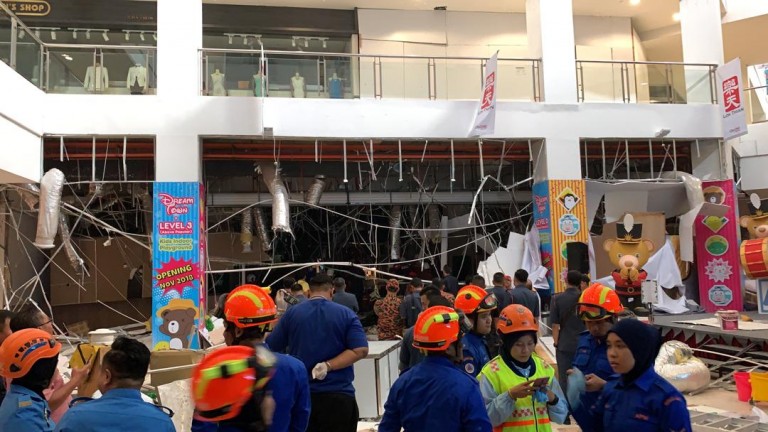 M Update 23/1/2019 – The Fire and Rescue Department has completed its investigation into the explosion at the CityOne mall here last month and is recommending that existing regulations on gas pipeline management be revisited, says state Fire and Rescue director Khirudin Drahman.
The explosion at CityOne on Dec 4, which claimed three lives and injured 41 others, was believed to have been caused by a gas leak at a new food outlet which was due to open the following day.
When asked who was at fault for the explosion, Khirudin said this was for the court to decide should the case be brought to court. "An accident occurred. It is not for me to determine (if anyone is at fault)," he said.
He added that the department had written to the utilities department on its recommendation that existing regulations on gas pipeline management be revisited. "Reference should be made to MS830 and MS930 on gas pipelines. "The utilities department should ensure that the approval to install (ATI) and approval to operate (ATO) under the Gas Supply Regulations are properly recorded and that the works are carried out by competent people.
"Those doing the work must also be supervised, and they must know MS830 and MS930," he said after the department's annual parade at its headquarters in Jalan Setia Raja here on Wednesday (Jan 23). MS830 is the Malaysian code of practice for storing, handling and transporting liquefied petroleum gas, while MS930 is the code of practice for installing fuel gas piping systems and appliances.
Khirudin added that the department had also written to local authorities in Sarawak to carry out checks and maintenance on existing gas installations to prevent a similar incident from happening. He said local authorities must also ensure that maintenance schedules were complied with.
"That is what we want. Sometimes, in order to cut costs, maintenance that should be done every six months gets done once a year. "My advice is never to compromise on safety. When we compromise because we want to cut costs, tragedy can happen," said Khirudin.
Sources : The Star Online