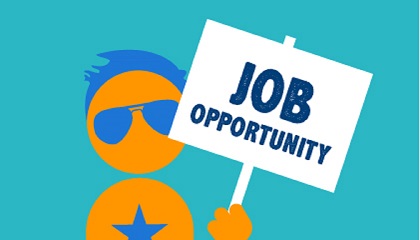 M Update 28/1/2019 – Aiming at elevating entrepreneurship development, the Entrepreneur Development Ministry (MED) has launched the Professional Training And Education For Growing Entrepreneurs programme (PROTÉGÉ) to reduce unemployment within society, especially youth.
Previously known as Skim Latihan 1Malaysia's (SL1M), PROTÉGÉ is a rebrand to emphasise entrepreneurship training to create more entrepreneurs or job creators, which is in line with the National Entrepreneurship Framework (NEF) Strategic Objective 10: Entrepreneurship Skills For Unemployed Youth. This is also to motivate youth by opening up their mindset to explore entrepreneurship and become job creators.
"PROTÉGÉ was initiated to go beyond what SL1M does, enhancing the programme by grouping all training schemes under one brand. "The programme is now open to everyone from school leavers right up to degree graduates and above, especially those from low-income families and rural areas," Entrepreneur Development Minister Datuk Seri Mohd Redzuan Yusof said.
"We are also be talking to entrepreneurship schools, industrial partners and business sectors which will provide the Industry Sponsorship Programme (ISP) and participants will be offered up to three years employment training," he said, adding that PROTÉGÉ is also talking to countries such as India, China and Japan to bring about change in terms of employment in the country.
Strategic partners are also open to vendor development programme (VDP) companies, small and medium-sized enterprises (SME) companies, start-ups and multinational companies, aside from private companies under corporate social responsibility (CSR) efforts, government-linked companies (GLC) as well as government contract beneficiaries. Tenaga Nasional Berhad is among the GLCs which strongly supports the aspirations of PROTÉGÉ.
The new elements in PROTÉGÉ are divided into two sets: entrepreneurship training – which involves PROTÉGÉ Entrepreneurship Intern, PROTÉGÉ Boot-camp, PROTÉGÉ Business Accelerator, PROTÉGÉ Co-op and PROTÉGÉ in ICT, and employability training – which includes PROTÉGÉ Ready To Work, PROTÉGÉ Booster and PROTÉGÉ for Industry.
For instance, SL1M's training has been upgraded to PROTÉGÉ Ready To Work, which includes not only soft skills training and industrial attachment but also entrepreneurship skills to prepare participants for becoming entrepreneurs. PROTÉGÉ aims to train a total of 15,000 participants this year. – The Star Online