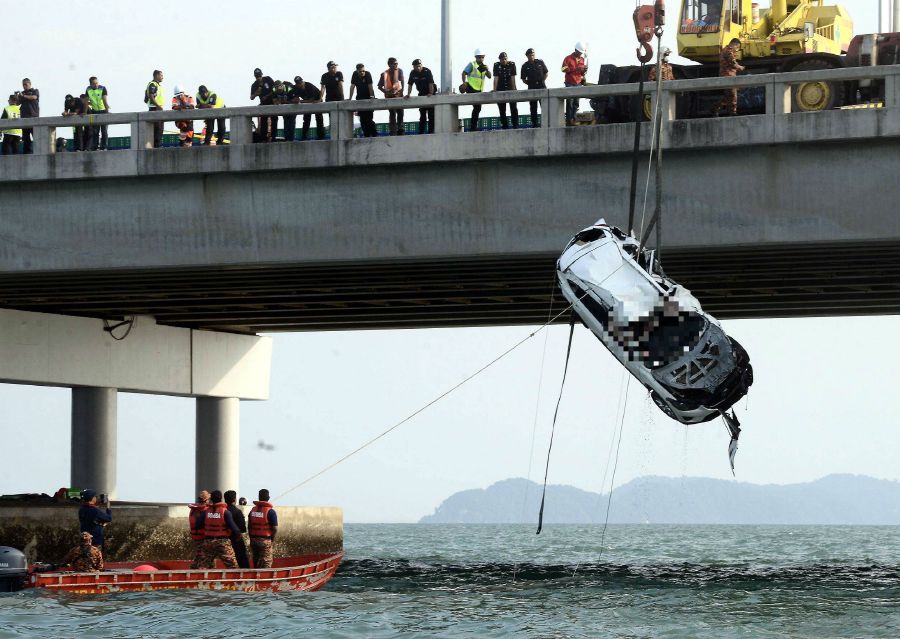 M Update 23/1/2019 – The driver of the Toyota Vios, who allegedly rammed into a Mazda CX-5 sports utility vehicle (SUV) at KM4 of the Penang Bridge, has surrendered himself to the police today.
Seberang Prai Tengah district police chief Assistant Commissioner Nik Ros Azhan Nik Abd Hamid said the 21-year-old hairstylist surrendered himself at the district police headquarters at 2am today.
The man, who sustained injuries in the incident, was initially warded at the Seberang Jaya Hospital. He then sought further treatment at a private hospital on the island. "He was accompanied by family members to the police station. "He was subsequently arrested and is now in the lock-up to assist in investigations," he said today.
Police have so far recorded 15 statements from various quarters. The case is being investigated under Section 41(1) of the Road Transport Act 1987. Police recently revealed that both drivers were friends, and that the Toyota Vios driver was driving under the influence of drugs.
Nik Ros Azhan said Moey's cause of death has been classified as "drowning in an individual involved in a road traffic collision". The SUV plunged into sea after being rammed into by a Toyota Vios.
Sources : New Straits Times