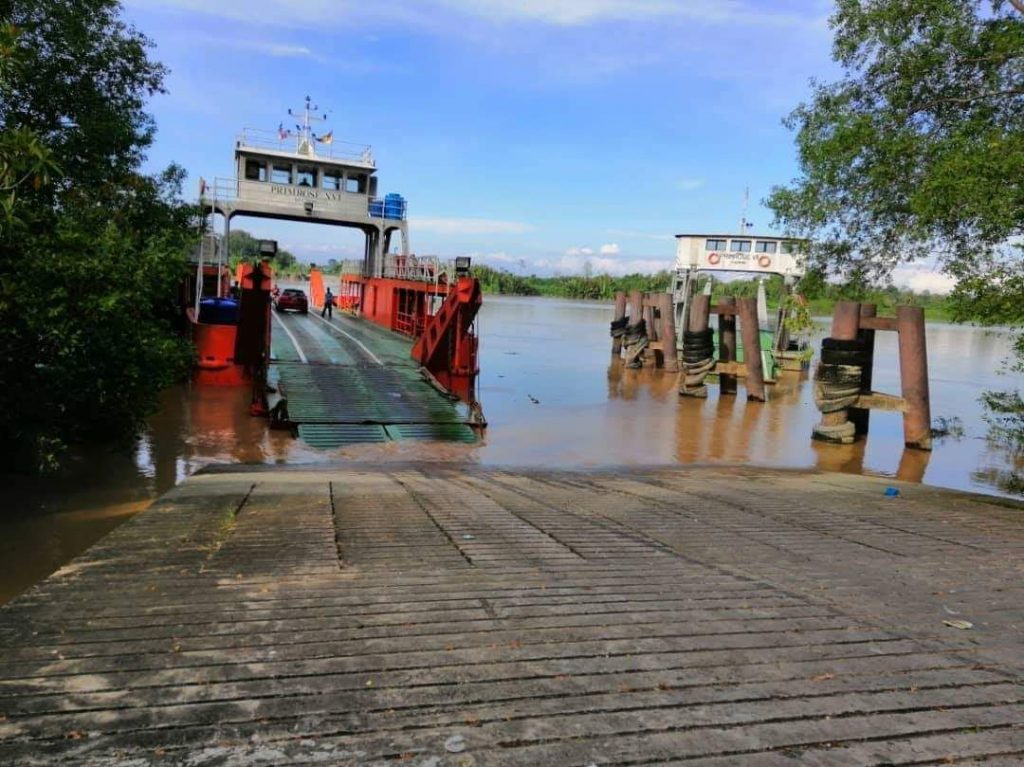 M Update, 13/3/2019 – A car plunged into Sg Krian at the Saratok district ferry-crossing on Wednesday (March 13) morning and sank after the 66-year-old driver overshot the jetty before the ferry had even docked.
Luckily, the male driver – Ali Rangi – managed to escape from his sinking vehicle before it disappeared into the depths of the big river. He was fished out of the water by those on the ferry. Sarawak Fire and Rescue Department in its latest update said the incident happened at 7.30am today.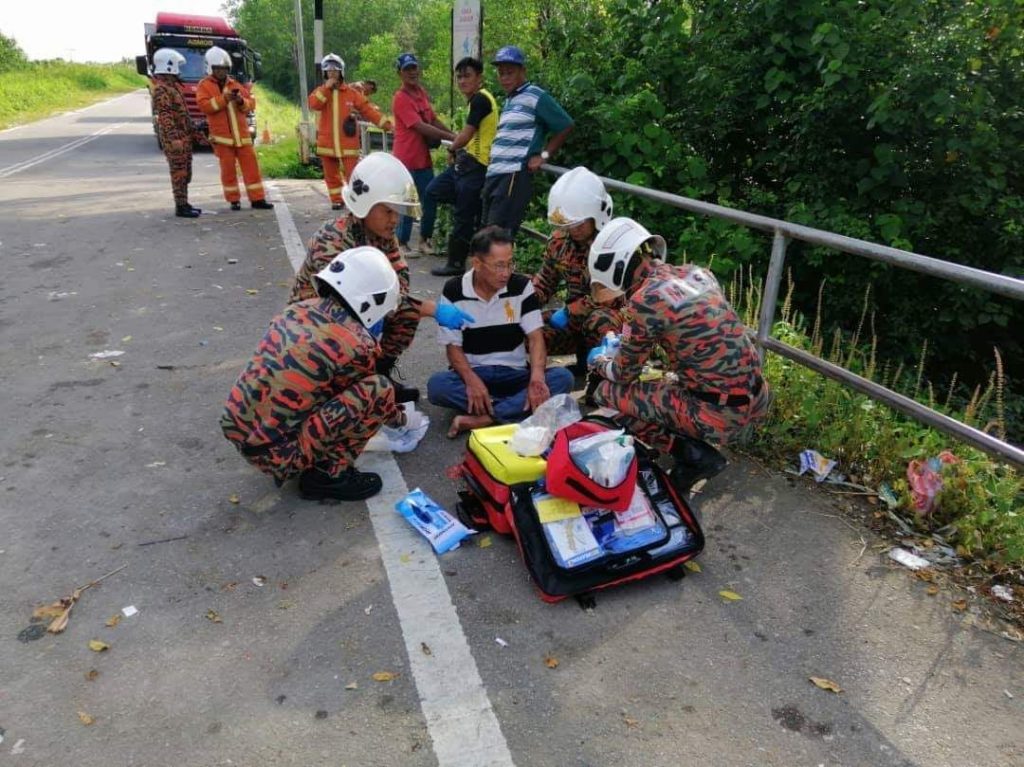 "The man was on his way to Kuching, 250km south of Saratok. While attempting to board the ferry, he overshot the jetty before the ferry arrived. His car sank into the river but he managed to swim out and was rescued by those operating the ferry. The driver sustained only slight injuries," said Sarawak Bomba.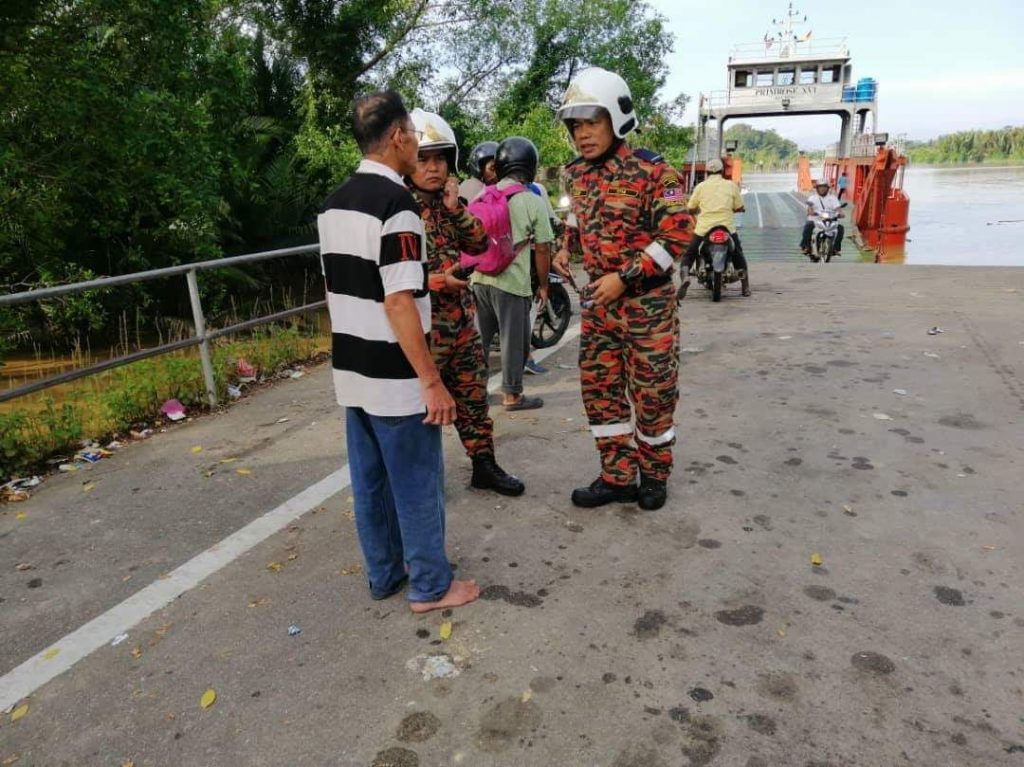 The Saratok Bomba station rushed a team of personnel to the site after receiving an alert on the incident. They found the driver already rescued. The driver did not wish to be sent to hospital and asked the firemen to take him back to his home in Saratok since he no longer had a car. There are many parts of interior Sarawak where ferries still operate, especially where the rivers are wide and there are no bridges.
Sources : The Star