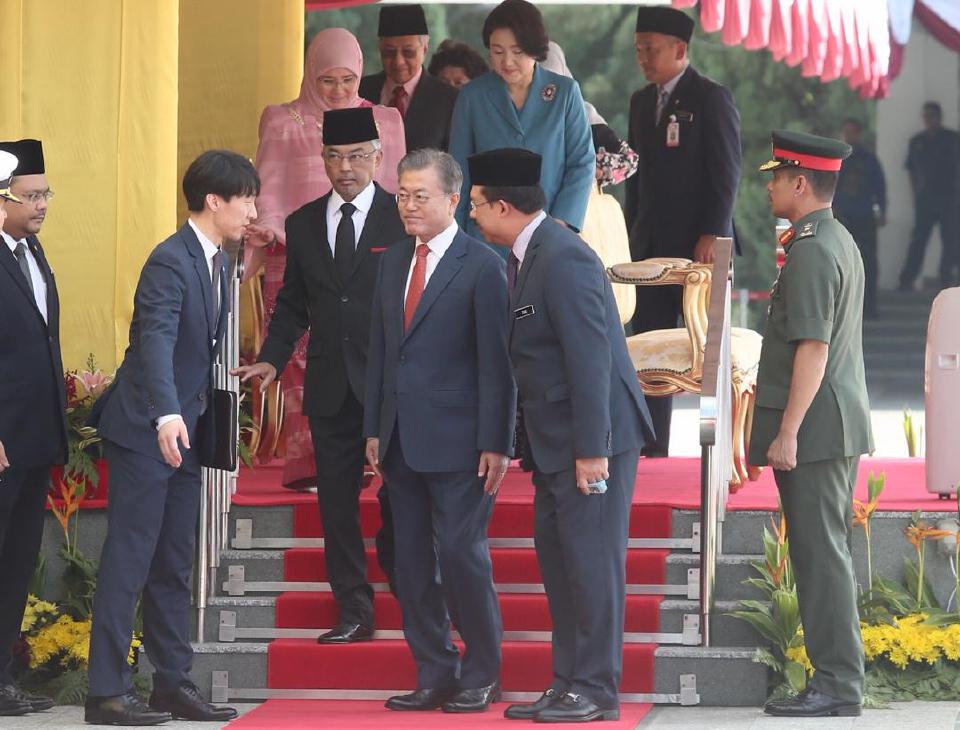 M Update, 13/3/2019 – South Korean President Moon Jae-in was accorded a state welcome at Parliament Square today, at the start of his three-day official visit to Malaysia.
Moon and wife, Kim Jung-sook, arrived at 10.10am and were received by Yang di-Pertuan Agong, Al-Sultan Abdullah Ri'ayatuddin Al-Mustafa Billah Shah. Also present to welcome Moon and his delegates were Raja Permaisuri Agong, Tunku Azizah Aminah Maimunah Iskandariah, Prime Minister Tun Dr Mahathir Mohamad and wife Tun Dr Siti Hasmah Mohd Ali, as well as cabinet ministers.
The ceremony began with the national anthem of both countries, played by the Royal Malaysian Navy marching band from Lumut base. Moon received a 21-gun salute and inspected the royal guard-of-honour mounted by six officers and 103 men of the 1st Battalion Royal Malay Regiment led by Major Mohd Izham Ahmad Rashidi.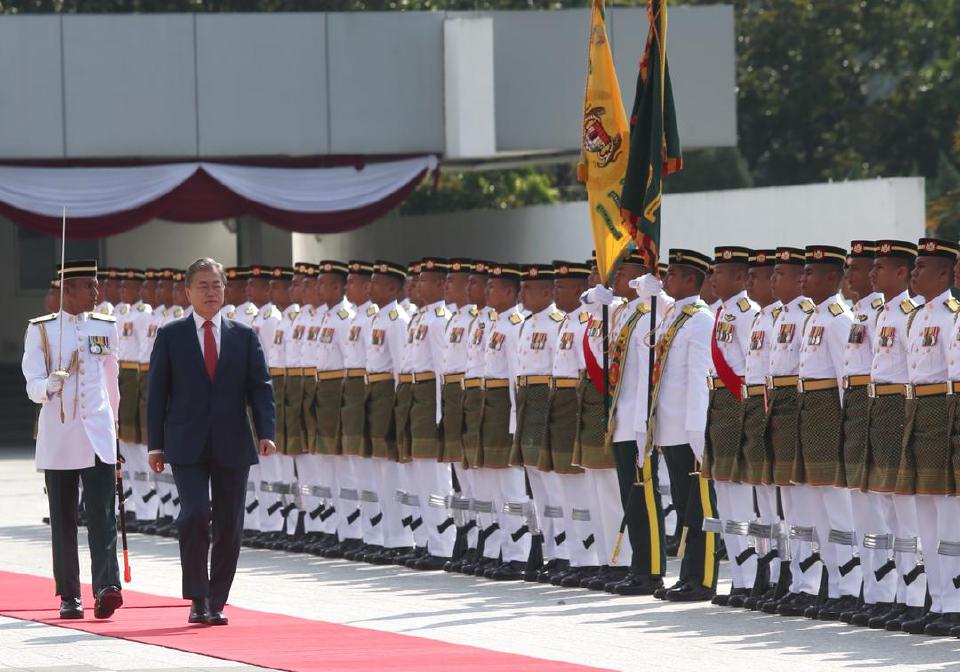 Sultan Abdullah is also scheduled to host a state banquet in Moon's honour at Istana Negara. Moon is the first foreign head of state to be hosted by Sultan Abdullah since his ascension to the throne on Jan 31. According to Wisma Putra, Moon is also scheduled to have a meeting with Dr Mahathir to discuss various regional and international issues for the betterment of both countries.
Both leaders will also witness the signing of four memoranda of understanding on collaborations between the countries relating to the 4th Industrial Revolution. The cooperation is reportedly be on transportation, development of a Smart City in Malaysia, as well as the halal industry.
Prior to Moon's visit, former South Korean president Lee Myung-bak visited the country on Dec 9 and 10, 2010, to commemorate the 50th anniversary of diplomatic ties between the two countries.
Sources : NST Online