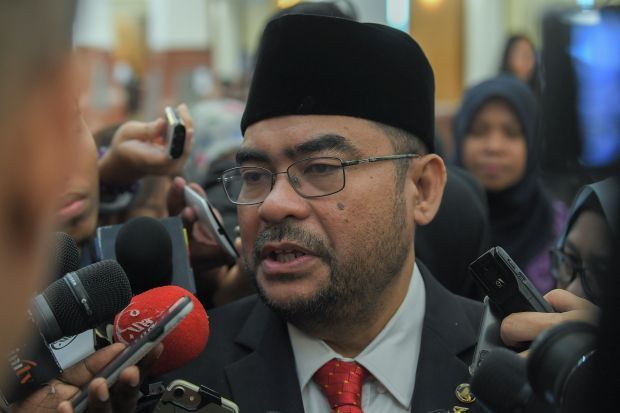 M-Update,19/3/2019. KUALA LUMPUR: Malaysians of all races and religious beliefs are invited to take part in a "Solidarity for Peace" gathering this Saturday, says Minister in Prime Minister's Department Datuk Seri Dr Mujahid Yusof .He added that the gathering is to show Malaysia rejects the culture of fanning hatred.
"We want to drum home the message that peace should always prevail. We should not react to violent hatred with hatred."It will be a gathering to defend peace, reject hatred and fight hatred," he said. Mujahid hoped to hold the event at Dataran Merdeka at 7.30am on Saturday if Kuala Lumpur City Council (DBKL) could issue a permit at such a short notice.
"If the venue is not available, we may hold it at Padang Merbok," he said.He was speaking to reporters after chairing a special meeting on inter-religious and inter-racial peace at Federal Territory Islamic Religious Department office here yesterday. Representatives from 36 NGOS, including Christian, Buddhist and Hindu associations and the Federal Territory Mufti Datuk Seri Dr Zulkifli Mohamad al-Bakri attended the meeting.
Mujahid said they had collectively agreed to hold the mass gathering aimed at promoting peace as the way forward in maintaining unity and harmony.He said they had earlier planned to hold such an event at a later date. "But in the wake of the attack at two mosques in New Zealand, we are carrying the event forward," he added.
Plans are in the pipeline to hold more programmes to spread the message of peace."We do not want the culture of hatred to fester," he said.Mujahid said the NGOs were supportive of the solidarity for peace initiative.Dr Zulkifli said promoting peace was the way forward in countering extremism.
–TheStar