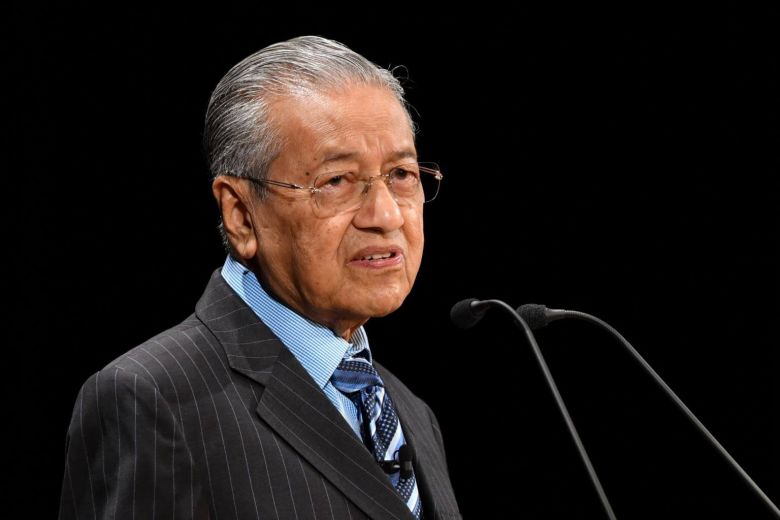 M Update, 19/3/2019 – Dr Mahathir Mohamad says warships can enter the South China Sea but should not be stationed there, to ensure freedom of navigation and to make sure sea routes remain open and free.
"Warships should be able to come through, but not be stationed in the South China Sea.
That would be provocative, and it's not what we want to see in the South China Sea," he said during a question-and-answer session at the Invest Malaysia 2019: Capital Market forum here. China and the US have repeatedly traded barbs over what Washington says is Beijing's militarisation of the South China Sea by building military installations on artificial islands and reefs.
China defends its construction as necessary for self-defence, and says Washington is responsible for ratcheting up tension in the region by sending warships and military aircraft close to islands which are claimed by Beijing. China has also been accused of sending a fleet of almost 100 ships to hamper Philippine construction work on a disputed island in the South China Sea.
On Malaysia's relationship with China, Mahathir said Putrajaya has the best ties with Beijing from among the Southeast Asian nations. Of course, as a trading nation, we see China as a big market. You don't become unfriendly with big markets," he said.
Mahathir, who is scheduled to visit China next month, said although Malaysia has issues with China, it is solving them in a rational way.
"I hope we can eventually reach an agreement on many of the issues between us," he added.
He reiterated that his visit is to learn more about the One Belt, One Road project. We know all about the Silk Road which enabled China to trade with Europe in those days. But for a long time, because we have better ships, that route was neglected," he said, adding that it can now be improved to carry more goods across central Asia.
When the oil business grew, he said, bigger ships were built to accommodate the demand. But in the case of trains across the Asian continent, there was no attempt to get bigger trains, more powerful ones that carry more goods. Perhaps they should think about that. I suggested it a long time ago."
Sources : FMT Online