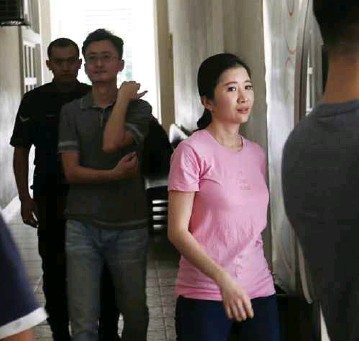 M Update, 3/4/2019 – A married couple and their company were charged in the Sessions Court here today with selling non-standard android box, which did not meet the standards set by the Malaysian Communications and Multimedia Commission (MCMC).
Chen Kai Yi, 39, and his wife, Yeak Wak Ying, 33, both directors of LC Marketing Networking Media Sdn Bhd, pleaded not guilty to the charge, which was read out separately to them, before judge Hilmiah Yusof. The couple was charged under Section 244 (1) of the Communications and Multimedia Act 1998, read together with Regulations 16(1)(b) of Communications and Multimedia (Technical Standards) Regulations 2000.
They faced a maximum fine of RM100,000 or imprisonment for up to six months, or both, if found guilty. They were charged with possession of 79 units of the non-standard Android Box, with intention to sell them at F04, Digital Mall, Jalan 14/20, Section 14 here at 12.30 pm on Oct 2, 2018.
MCMC head of prosecution Mohd Sophian Zakaria, who prosecuted, offerred bail of RM10,000 on each of them and also requested for a joint trial for all the accused. Following which, judge Hilmiah set bail at RM7,000 in one surety each and fixed May 8 for mention. Lawyer Moy Wei Jiun represented the couple.
The Android Box were found to not meet the standards required under Communications and Multimedia (Technical Standards) Regulations 2000. – The Star Online