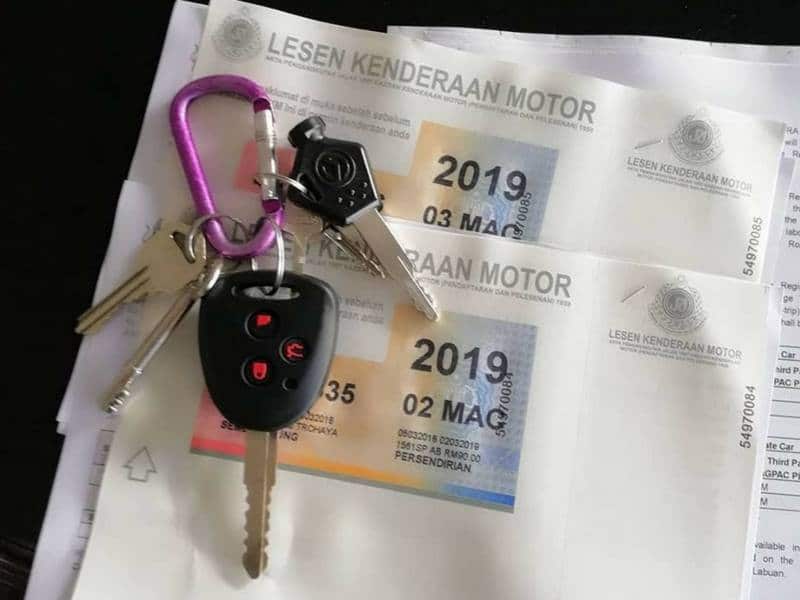 M Update, 5/9/2019 – Road tax renewal can still be done at post offices for now while authorities find solutions to plug leakages caused by underpayment of road tax by certain quarters, said Anthony Loke.
The Transport Minister said while there was a possibility that leakage could be stopped if vehicle owners were not allowed to renew road tax at the post office, the move would inconvenience the public.
"We are looking at various options, and while the study is being conducted, the existing channels to pay road tax remains," he said after the weekly Cabinet meeting yesterday.
The Road Transport Department (JPJ) has set up a special task force to address the issue of underpayment of road tax, which led to losses of more than RM50mil in the first eight months of this year alone, with records showing that more than 50% of road tax renewals in Sabah, Sarawak, Labuan and Langkawi were for vehicles registered and used in other states and territories.
Road tax at post offices in Sabah, Sarawak, Labuan and Langkawi were significantly cheaper compared to elsewhere in the country, especially for cars with large capacity engines. For instance, the road tax for a Lamborghini Gallardo, with engine capacity of 5,205cc, is RM12,048 in Peninsular Malaysia, RM3,999.40 in Sabah and Sarawak, RM6,024 in Langkawi and RM1,999.70 in Labuan. The road tax for a Rolls Royce Ghost V12 with the engine capacity of 6,592cc is RM18,294 (Peninsular Malaysia), RM5,873.20 (Sabah/Sarawak), RM9,147 (Langkawi) and RM2,936.60 (Labuan).
Loke said among initiatives being looked into were to integrate JPJ's MySikap database with the Customs Department's database, as well as amending the law to allow enforcement and prosecution be carried out against those who commit this offence. To support the Visit Malaysia 2020 campaign, Loke said special approval would be given to participants of the Malaysia My Second Home (MM2H) programme to convert their driving permits to the Malaysian driving licence.
He said the facility would also be given to Malaysians who possess driving licences of another country which they obtained while studying or working abroad. For this, applicants must have a valid driver's licence issued by country of origin. We do not accept temporary or probationary licence or a permit to learn driving. Their licence will be converted to Malaysia's probationary or P licence, and they must comply to conditions as stipulated," he said. – The Star Online