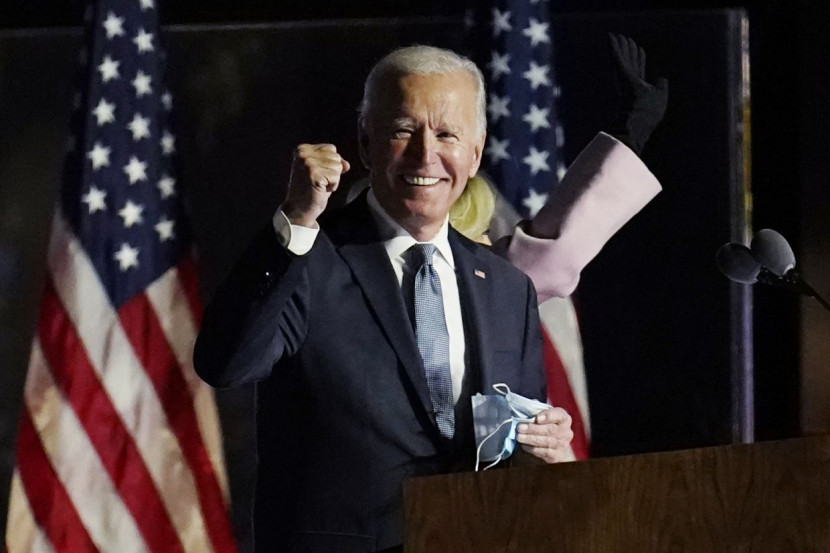 By: Ahmad Syukri bin Khusaini
(Currently pursuing International Masters in ASEAN Studies at Asia-Europe Institute, Universiti Malaya)
Over the past few weeks, the eyes of the world have been focused on the battle between President Donald Trump and former Vice President Joe Biden in the US Presidential Elections. And after all is said and done, this election saw the highest voter turnout rate in 120 years with nearly 160 million American casting their vote. Alas, all now seems to point to a Biden victory with major news agencies projecting him already securing 279 electoral votes which surpasses the 270-mark required for him to be appointed the 46th US President. Although numerous world leaders have congratulated Biden on his win, until this day, President Trump have not conceded and is still throwing allegations of fraud during the elections. There will be a lot of twist and turn I presumed, and we can expect more to come from both camps until the Presidential Inauguration which will be held on January 20th, 2020.
Throughout his presidency, Donald Trump has adopted "America First" foreign policy doctrine which puts emphasis on unilateralism rather than multilateralism. This is evident through the way he has treated international institution such as the WHO, NATO and the United Nations and others. He sees these international institutions as a liability and a threat to the US national interest. Throughout the campaign period, Biden have criticized Trump's foreign policy which according to him have tarnished US image globally. Historically, a change of presidency does not bring to much of a change in US foreign policy, however in this instance significant changes are imminent. Biden has pointed out in his speeches and writings about priority areas of the new US foreign policy.
Historically, the EU have been the US greatest ally however during Trump's administration relations have eroded. Thus, improving relations with allies would be one of his first move. The idea of this new chapter of relations have gotten EU leaders excited with French President, Emmanuel Macron tweeting "We have a lot to do to overcome today's challenges. Let's work together!". The German Foreign Minister, Heiko Maas also echoed the same sentiment with him tweeting "We want to invest in our cooperation for a new transatlantic beginning, a new deal".
Moreover, Biden's administration will make diplomacy the premier tool of US foreign Policy. Biden have already promised to restore US's support to NATO and rejoin the Iran nuclear deal, the Paris climate accord, including strengthening alliances with Australia, Israel, Japan, and South Korea. This in the past was a great accomplishment of the US foreign policy and considered an investment in collective security and prosperity made in partnership with its allies.
On counterterrorism it is highly likely that the Biden administration will adopt a strategy similar to the Obama administration's in fighting jihadist and other militant groups around the world. As shown in the past, Biden has been a major proponent of a strategy he called "counterterrorism plus." This approach emphasizes fighting terrorist networks in foreign countries using small groups of U.S. special forces and aggressive air strikes instead of large troop deployments. Therefore, the use of US drone strikes in countries such as Pakistan, Afghanistan, Iraq, West Africa, the Horn of Africa, and the Arabian Peninsula will likely increase with the possibility of operations extended to other countries.
Other priority areas of the new US foreign policy would surely reversing Trump's administration move to withdraw from the WHO during the COVID-19 pandemic. Climate change would also be a priority of the new administration. Apart from that, the issues in the Middle East such as Iran, Israel-Palestine conflict, Syria and others in the region. Relationship with Russia, China and North Korea which will also be address accordingly with an anticipated firmer stance from the US towards these countries. In terms of trade, there is also hope for the US to revive the abandoned TPPA.
Impacts on Malaysia?
The change in the US presidency will surely bring changes in terms of relations for Malaysia. The US sees the need to balance China's influenced within this region while restoring its image in Southeast Asia which was damaged during Trump's administration. In addition to that, the idea of US rejoining the TPPA is an idea welcomed by ASEAN member states which are part of the agreement. And most likely human rights issues will also be a focus of the Biden administration in this region.
Regarding Malaysia, the idea of reviving the TPPA is truly a mouth-watering prospect. TPPA countries namely, Australia, US, New Zealand, Canada, Mexico, Peru, Chile, Brunei, Singapore, Japan, Vietnam, and Malaysia account for almost 40 percent of the world gross domestic product and a third of global trade. This agreement will secure Malaysia a bigger market for its product and services. With regard to this, recently Senior Minister cum International Trade and Industry Minister Datuk Seri Mohamed Azmin Ali have stated that any resumption of negotiation over the TPPA will be on condition that it would pave ways for "fair trade" and a level playing field. An emphasis on the need to have a "free and fair-trade agreement" was made for Malaysia needs to protect its local industries from being bullied by the big powers.
On another note, the South China Sea issue is another platform of which we could see a shift in US foreign policy. During Trump's presidency the US regards the Chinese maritime claims to be illegitimate with the US Secretary of State Mike Pompeo stressing that "the world will not allow Beijing to treat the South China Sea as its maritime empire". He also said that America will be protecting the interest of their Southeast Asia allies sovereign rights to offshore resources, consistent with their rights and obligations under international law and reject any push to impose 'might makes right' in the South China Sea or the wider region. It is understood that Biden's stance towards this issue will not soften and continue its policy of holding freedom of navigation operations (FONOPS) in the South China Sea, although we could see it being handle in a more civil manner by the US.
On human rights issues, it is believed that the Biden administration will highlight and try to address human rights issues in Southeast Asia through existing channel such as the ASEAN Regional Forum. Furthermore, US diplomats will be instructed to place a greater emphasis on human rights issue when dealing with member states officials.
The Biden presidency have gotten the world buzzing with excitement for the changes that it could make domestically and through its foreign policy. For Malaysia, it is hope that the relations between both countries would be strengthen which in return could open new doors for out businesses to expand their horizon and penetrate the US market. Nevertheless, it is better to be cautiously optimistic and better prepare ourselves to face a new US administration. For now, let us take this opportunity to congratulate President-elect Joe Biden on his victory in the US Presidential Elections, may the world be a better place with you at helm.
** The views expressed are those of the author and do not necessarily reflect those of M-Update