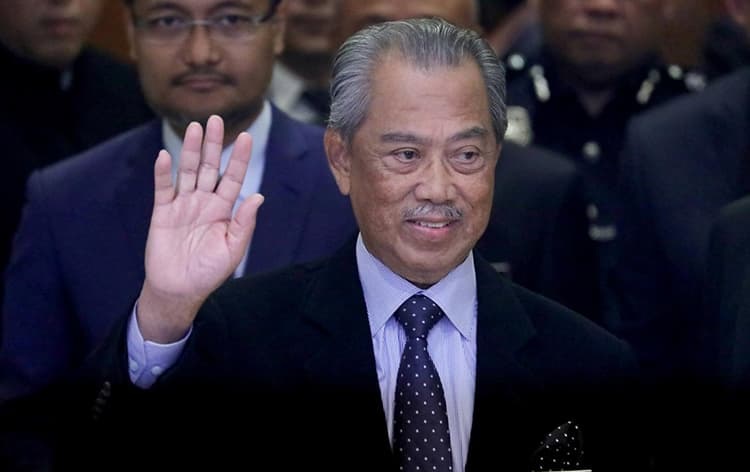 It just seems like yesterday that PH was taken over by PN by the infamous 'Sheraton Move' that shook the nation. One day Tun Mahathir was the Prime Minister, and suddenly the next thing we know, the premiership was suddenly replaced by Tan Sri Muhyiddin Yassin, a.k.a Abah by most netizens, a slang that is close to Malay household. A father figure.
What a hurdle, or turbulence it has been for PN from the point they took over the administration from BN and PH up to this point. The road has never been easy, rocky to say the least. Why turbulence and rocky though for them?
BN has been around for the past 60 plus years, from the time Malaysia received its independence. So for a political party that started from 'scratch,' the journey has been trying, and full of ups and downs. The downs however occurred when the legacy party lost in the 2018 general election. To say the least, it was a big blow for the leaders, its followers, and a huge victory, of course to PH that managed to topple the regime, with massive support from the rakyat that wants to see a change in the government. But the momentous victory did not however last long for PH, after 22 months in service, was then taken down by PN. The timing it came to power however could not have been worse, as it was at the peak when the pandemic, Covid-19 hit the world. A pandemic worse than the Spanish flu in the early 1900.
True when people say, things do get lonely, and tough when you are a leader. Forming a new cabinet during national turmoil, and having to face criticism from the rakyat, whilst having to deal with a pandemic that no one knew the best solution, is never an easy task. But perhaps even with harsh criticism received, there must be something good in Muhyiddin that granted him the title, Abah, synonym to a father figure that all of us can relate to. A title given by the rakyat. Each day will be an interesting one, waiting for Abah to give good proper advice, not to panic, all will be good. Then there are Ismail Sabri a.k.a Pak Long Mail, DG Hisham a.k.a Pak Ngah Hisham, and the ever so calm Finance Minister, ak.a Pak Su Zafrul. Each one of them with their own traits and persona.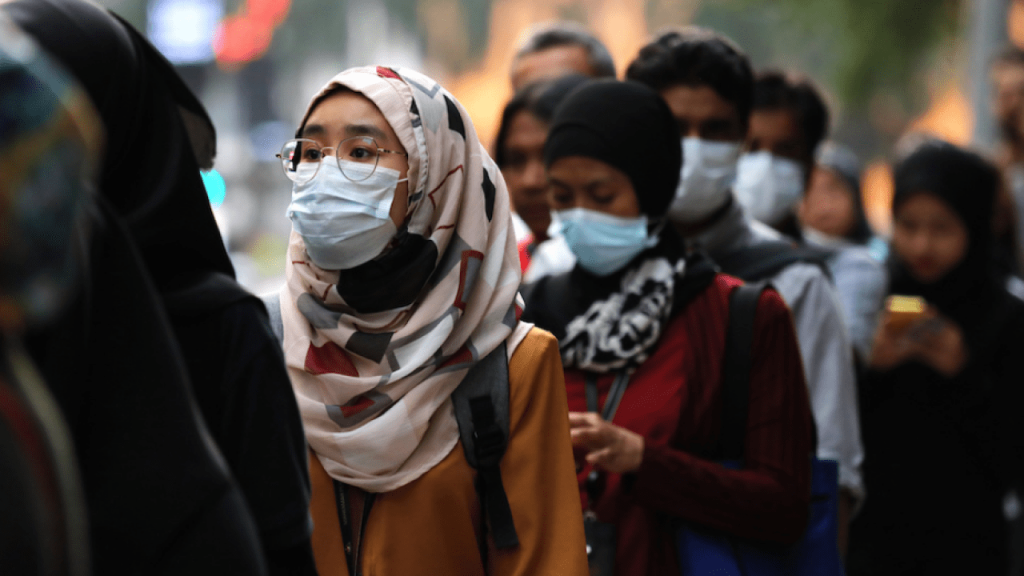 Within few months in power, Covid-19 cases saw a decline until at one point, we even managed to reduce to a single digit cases. What a victory, and a sense of relief. From this point, we can see the rakyat has started to loosen a bit, traveling, staycation-ing, holidaying. The domestic tourism was finally able to breathe again after almost hitting a breaking point. Hotels were filled with bookings.
This however did not last that long when PRK Sabah took place. It was the start of a disaster. Cases spiked within just few weeks. When the nation thought we were able to go back to some normalcy, but the reverse happened. The government was heavily criticised for allowing a by election to take place during a pandemic. But for PN, they remained calm despite noises from every nook and corner.
Situation did not recover, in fact numbers kept spiking by the end of 2020. Swift action must be taken to safeguard the country. At this point, Muhyiddin braved himself and did what most did not dare to, advising the King to declare a state of emergency to overcome a situation that might become uncontrollable, if drastic decision was not made.
By early 2021, major strategic government assistance began to be channelled to the most affected people in preparing the rakyat to face the unknown.
In fact, the government even declared that a General Election will be able to take place if that is what the rakyat wants. As long as the rakyat is happy, Muhyiddin is willing to give.
Jawatankuasa Bebas Darurat was announced comprising those that is seen as fit, and free from any political alliance. They are assigned to advise the King on the best strategy during an emergency.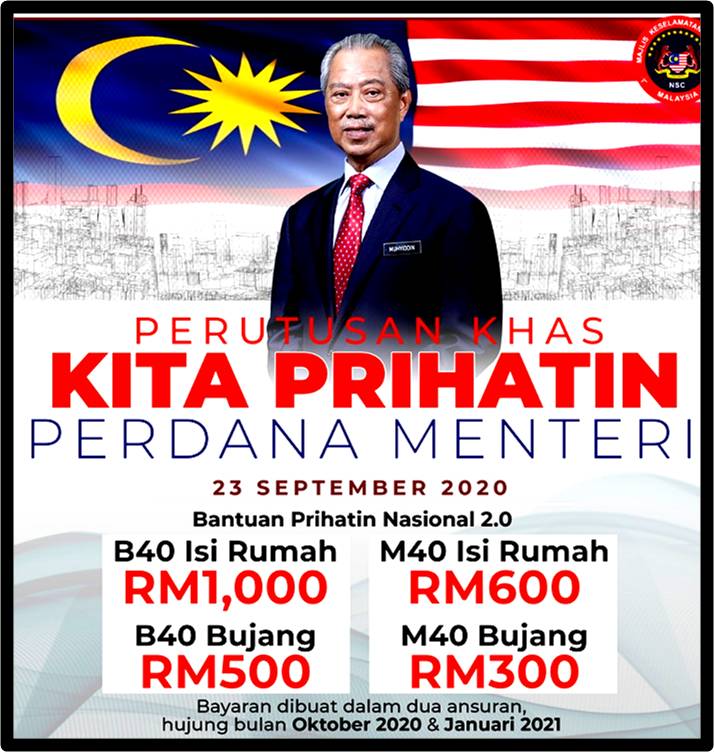 Through LAKSANA under the Finance Ministry, massive initiatives were put in place to financially assist and uplift the rakyat, namely PRIHATIN, PRIHATIN PKS Tambahan, PENJANA, KITA PRIHATIN, and the latest being PERMAI. These initiatives saw the government spending RM320 billion in total.
Within just a year, it looks like the government is well equipped and experienced to administer what some may say a national disaster. The Covid-19 pandemic is able to cripple a government, so the government saw how things will turn out if the situation was not handled in proper manner. Of course, the government may not be able to please each and every rakyat. But major decisions needed to be done and made to benefit the nation as a whole. Like what has happened before, the rakyat is able to change the government if they do not have faith in them anymore. But how about we give PN a little bit more chance to see how best they can do to serve us, the rakyat.
** The views expressed are those of the author and do not necessarily reflect those of M-Update
What are the most common complaints about Saxenda. If you are on a 3 mg dosage daily, each Saxenda pen should last 6 days. Generic Revatio Users can get 0.