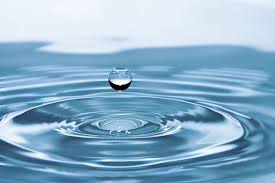 M Update 16/1/2019 –The water supply in all parts of Sabah is clean and safe for consumption, says Infrastructure Development minister Datuk Peter Anthony. He said talk of the absence of chlorine in the 58 water treatment plants taken over by the state government from private concessionaires was not true.
Anthony said the takeover went smoothly on Jan 15, apart from some minor "sabotage" at two treatment plants in Sandakan. "All workers reported to work as usual, except for those at the Segaliud and Maliau treatment plants in Sandakan. We have sent employees from the Water Department to take over duties at those two plants," he said at a press conference on Wednesday (Jan 16).
He said assets and equipment used to maintain the Segaliud and Maliau treatment plants, including chlorine and tools, were also found to have been removed. Adding that all the 94 workers in Segaliud and 39 in Maliau have been replaced. He said the state government would not hesitate to take action against individuals who purposely spread fake information and try to sabotage the new operations.
The state government took over 58 treatment plants under the care of six companies following suspected lopsided deals worth billions of ringgit. Anthony also reassured the more than a thousand workers at the treatment plants that their jobs were secure and their salaries will be retained, if not revised and increased.
"This is just a minor setback and we have handled the problem," Anthony
On matters involving one of the axed company's intention to take the matter to court, he said there was no problem and anyone unhappy with the takeover could take any legal action they deemed fit."But remember, we are also still investigating these companies and will be asking the Inland Revenue Board (IRB) to conduct a thorough audit on them, to ensure that they have fully paid their income taxes over the past few years they held the contracts," he said.
He said the termination of these private contracts was part of the new government's move to reduce wastage and cut off suspected dishonest contract deals.

–TheStar