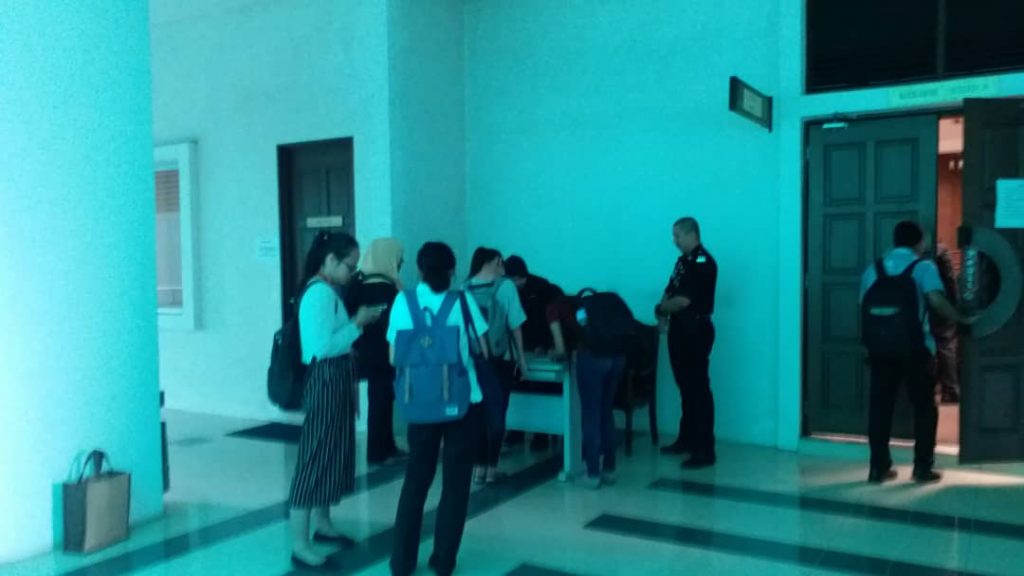 Malaysia Upfate 18/1/2019 – The inquest into the death of fireman Muhammad Adib Mohd Kassim (pic) takes off Friday (Jan 18) at the Shah Alam Sessions Court.
The case management of the inquest will be carried out before judge Rofiah Mohamad who sat as coroner.
Members of the media started gathering outside the courtroom as early as 7.30am for the case management which is scheduled to start after 9am.
Only journalists from The Star, Bernama and Sinchew will be allowed into the courtroom to cover the proceedings whilst representatives of other media organisations will have to wait outside.
Muhammad Adib was seriously injured during a riot at the Seafield Sri Maha Mariamman Temple on Nov 27.
He succumbed to his injuries on Dec 17.
Attorney General Tommy Thomas had ordered the inquest in accordance to Section 339 (1) of the Criminal Procedure Code in his capacity as prosecutor.
Home Minister Tan Sri Muhyiddin Yassin said in a statement recently that the inquest was being held to determine Adib's demise was caused or expedited by the illegal action of others.
The police had already recorded statements from several persons of interest, as well as conducted a re-enactment of the incident that led to Muhammad Adib's injuries.
According to Muhyiddin, the post-mortem conducted on the late fireman had also uncovered a few clues.
Sources : The Star Online