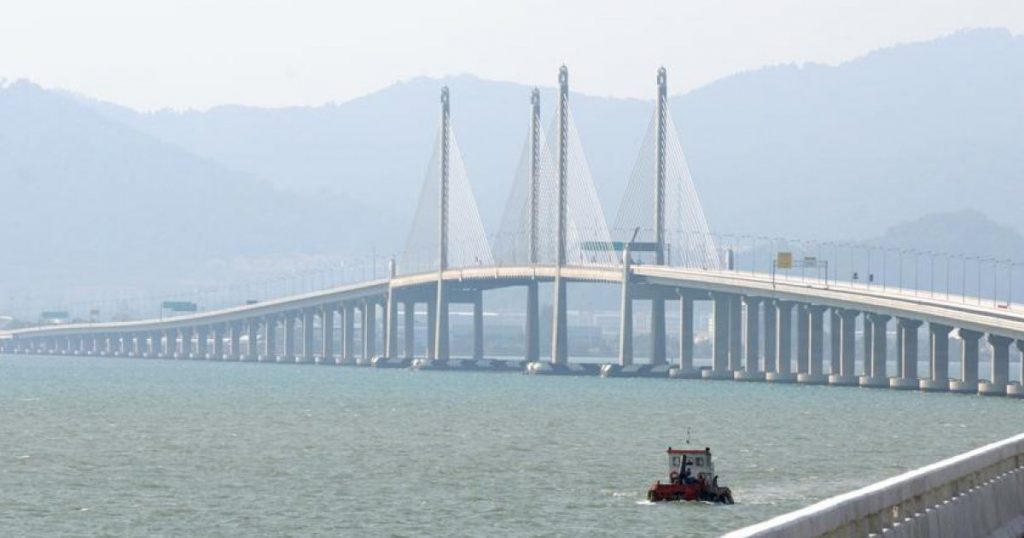 M Update 22/1/2019 – The search-and-recovery team put on standby at the Marine Police base in Batu Uban to retrieve the sports utility vehicle that plunged into the sea from the Penang Bridge were surprised when a police boat brought back the semi-conscious body of a 33-year-old man.
The man, whose identity has not been released, is believed to have fallen off the Sultan Abdul Halim Mu'adzam Shah Bridge (the new Penang bridge) at KM2.2 on Tuesday (Jan 22).
It was a fisherman beneath the bridge who noticed a splash and rushed to recover the victim at about 9.30am, and the Marine Police on standby were quickly alerted of the incident. The victim was clad in a black coat, white shirt and black pants.
"We arrived at the scene in 15 minutes and took the victim from the fisherman," said Marine Police Region 1 commander ACP Rosman Ismail who was overseeing the search-and-recovery operation for missing SUV driver Moey Yun Peng.
Sources : The Star Online