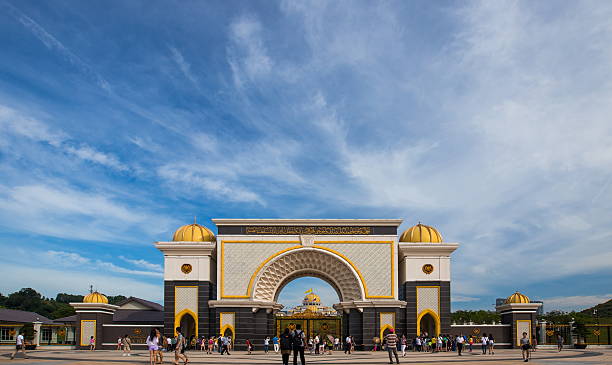 M Update, 24/1/2019 – The 16th Yang di-Pertuan Agong is expected to be announced today, more than two weeks after Sultan Muhammad V stepped down from the throne.
Sources said the Conference of Rulers would meet at 10.30am at Istana Negara to elect the new king and his deputy, and the rulers would likely adhere to the monarchial rotational system.
This will mean the ascension of Pahang 's sixth modern ruler, Al-Sultan Abdullah Sultan Ahmad Shah, as the new Yang di-Pertuan Agong. Based on the monarchial rotational system, the sultans of Johor and Perak will follow suit.
Appointments through the rotation system will still have to undergo an election process to reaffirm the decision reached by the rulers. The process, which will see one of nine Malay rulers ascend the throne as Yang di-Pertuan Agong for a five-year term, is in line with Malaysia's constitutional monarchy.
Today 's meeting is expected to end at 1pm, followed by an announcement of the results by Keeper of the Rulers' Seal Tan Sri Syed Danial Syed Ahmad in the afternoon.
Sources from the royal households said Syed Danial had an audience with all nine rulers last week to seek their consent over the nomination of the Yang diPertuan Agong. They also said the audience for nomination was completed after the installation of Al-Sultan Abdullah as the sultan of Pahang on Jan 15.
Al-Sultan Abdullah was made sultan by the Pahang Royal Council to take over from his father, Paduka Ayahanda Sultan Ahmad Shah, who is ill.
"The name of the candidate has been finalised and listed in the ballot paper to be presented tomorrow (today)," said a source. It is likely that the rulers will adhere to the monarchial rotational system, which will see the ascension of the sultan of Pahang.
"The votes will serve as an affirmation of this stand," said the source.
Syed Danial had sought consent from the rulers whether they agreed to be nominated as Deputy Yang di-Pertuan Agong.
As per regulations, the youngest or newest to the rank of state ruler will not be listed as a candidate but tasked with tabulating the votes, done through secret balloting, with the Keeper of the Rulers' Seal.
However, it is unclear how the system would be implemented today if the rotational system is to be adhered, given that Al-Sultan Abdullah is the latest member to join the Conference of Rulers.
Sultan Muhammad V is the first king to step down from the throne.
Source: NSTP