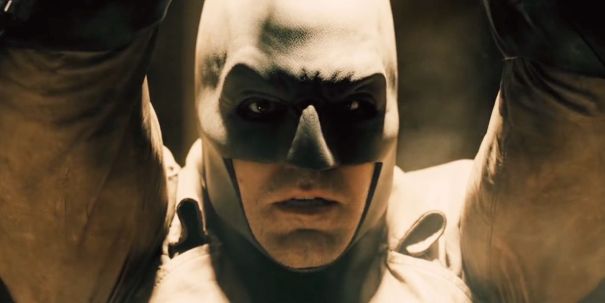 M Update, 31/1/2019 – Ben Affleck has stepped down from his role as Batman, after months of speculation.
Despite Affleck's roles in Batman v Superman: Dawn of Justice and Justice League, the forthcoming 2021 film The Batman is now seeking a new leading man.
According to Deadline, the film is scheduled for release on 25 June, 2021, and will reportedly be about a young Bruce Wayne. Affleck initially signed up to direct, co-write and star in the film, but stepped down as director in 2017 and was replaced by Matt Reeves.
In a statement at the time, Reeves said: "I have loved the Batman story since I was a child. He is such an iconic and compelling character, and one that resonates with me deeply.
"I am incredibly honoured and excited to be working with Warner Bros to bring an epic and emotional new take on the Caped Crusader to the big screen." Affleck has since appeared to confirm rumours of his departure from the role.
Sharing the Deadline article that said he was passing the torch to the next generation of Bruce Wayne, he tweeted: "Excited for #TheBatman in Summer 2021 and to see @MattReevesLA vision come to life."
It is unclear as to whether Affleck ever plans to return to the role. According to IMDb, cast members for the new film will include Joe Manganiello, JK Simmons and Jeremy Irons. There is currently no news as to who might replace Affleck.
Hinting at what The Batman might be about, Reeves told The Hollywood Reporter in an interview this week: "It's very much a point of video-driven, noir Batman tale. It's told very squarely on his shoulders, and I hope it's going to be a story that will be thrilling but also emotional."
He added that he was focusing on the superhero's detective roots and plans on having him face off against "multiple villains".
Source: The Indipendent