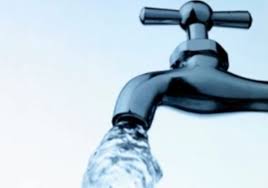 M Update, 13/2/2019 – Water tariffs in Negeri Sembilan will not be increased for another two years at least, says Mentri Besar Datuk Seri Aminuddin Harun. He said his administration decided against an increase to ensure that consumers were not financially burdened.
There will be no increase in tariffs for households, or businesses and industries. We don't think we should allow an increase now," he told reporters after chairing the state exco meeting at Wisma Negeri here.
On Jan 9, Aminuddin had said that tariifs might be revised upwards to ensure Syarikat Air Negri Sembilan could continue to provide quality treated water and service its debts. A marginal increase, he said, was also necessary to allow the concessionaire to finance the construction of another water treatment plant in Jelebu, which would cost hundreds of millions of ringgit.
Water tariffs for domestic consumption in Negri Sembilan was last increased 18 years ago. The industrial sector last saw an increase in 2015.Last month, officials from the Water, Land and Natural Resources Ministry and the National Water Service Commission (SPAN) conducted a briefing for his administration justifying the need for an increase.
The authorities proposed an increase to the tariff for domestic consumption from RM11 to RM12.40 for every 20 cubic metres of treated water. Slightly more than half of all domestic users in the state consume less than 20 cubic metres a month.
Sources : The Star Online