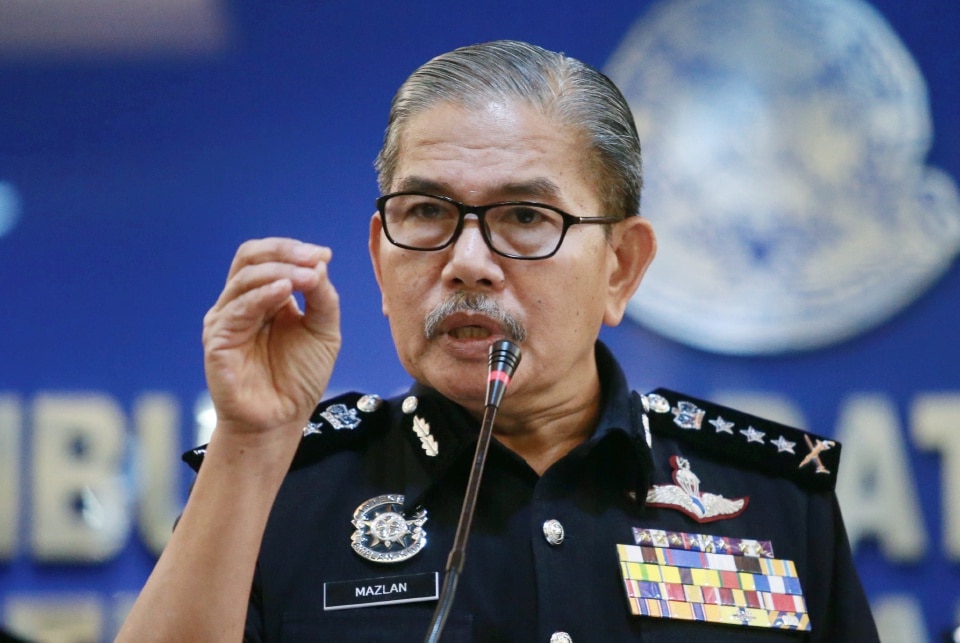 M Update, 14/2/2019 – Curbing wayside robberies, gangsterism, online gambling and the war on drugs are among the initiatives the police will undertake to make Kuala Lumpur a safer city, says Comm Datuk Seri Mazlan Lazim.
The Kuala Lumpur CPO said wayside robberies, especially snatch thefts, have been a menace in the city, and as such constant operations against this was a must. We will go all out against robberies and snatch thefts. Our other area of concern is curbing gangsterism. We want to ensure that they are no active and those in the gangs leave their life of crime behind," he said in a video interview on Wednesday (Feb 13).
The war on drugs also remained a priority for the police. Besides that, he also inform that they want to get the drugs off the streets and entertainment outlets in the city. We will also focus our operations on 63 People's Housing Project in the city so that no drug-related activities are conducted there," he added.
Meanwhile, white-collared crimes would not escape the police's radar either, according to Comm Mazlan, with scams, including Macau scams and loan scams, being given extra attention.
"We do not want the people to be duped, thus operations against the scammers will be intensified," he said, adding that operations against illegal immigrants, road bullies and illegal racing would also be among KL police's main priorities this year.
Sources : The Star Online