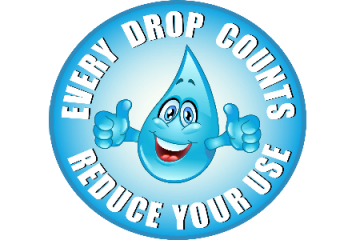 M Update, 20/2/1029 – Be prudent with your water usage – that's the advice by National Water Services Commission (SPAN) chairman Charles Santiago to Malaysians as the country experiences a dry spell this month. Santiago said state water operators in the peninsula are reporting a decline in water levels in the rivers and dams that supply raw water to the water treatment plants.
"As predicted by the Meteorological Department, throughout February 2019, most places in Peninsular Malaysia are expected to experience relatively dry weather with less rainfall until the end of the North-East Monsoon in March," and currently the water supply condition in all states in Peninsular Malaysia and the Federal Territories state of Labuan are still under control but has urged the public to take precaution." he said.
"SPAN would like to advise consumers to be prudent in their water usage during this hot season. Avoid wastage so that the existing water sources will last longer," he added.
He said SPAN would work with state governments to monitor the water levels in rivers and dams that supply drinking water. All state water operators have been asked to report the state of water supply in the state each day," he said, adding that SPAN would continue to inform the public on the water supply situation through the media. Besides that, he also urged the public to report any leakages of water pipes to the state water operator or SPAN.
Sources : The Star Online