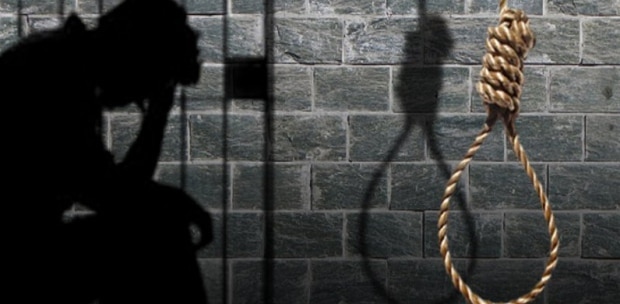 M update, 20/3/2019 – Amnesty International has urged Singapore to halt the imminent execution of Malaysian, Micheal Anak Garing. The death row prisoner and another man, both from Sarawak, were convicted of murder by the Singapore High Court in 2014 for killing a man during an armed robbery which took place in 2010.
Following amendments to Singapore's Penal Code that came into effect in 2013, murder without an explicit intention to kill became punishable by life imprisonment and caning, or, at the judge's discretion, by the imposition of a sentence of death. At the co-defendants' sentencing in April 2015, Michael was sentenced to death, having been identified as the one who inflicted lethal wounds on the victim – a fact that he later contested in his appeal to the Court of Appeal, which was rejected in 2017. His co-defendant was sentenced to life imprisonment and 24 strokes of the cane.
His family was recently informed that his execution is scheduled to take place on Friday, March 22 at Changi Prison. Once again, Singapore threatens to inflict the kind of cruelty it claims to oppose. No matter how heinous the crime, the death penalty is a degrading and inhuman punishment. We denounce its use in all circumstances," said Rachel Chhoa-Howard, Singapore Researcher at Amnesty International. The Singaporean authorities must immediately halt their plans to carry out this callous execution", she added.
On Tuesday, Minister in the Prime Minister's Department Datuk Liew Vui Keong said Malaysia would send a letter of representation to Singapore to protest on the planned execution of Michael. He said Malaysia would take a similar action that was made to the Singapore government in the case of another Malaysian national, Prabu N. Pathmanathan, last year. Prabu was executed at Changi prison in October 2018. Une équipe de pharmaciens qualifiés https://asgg.fr/ soigne chaque détail et reste à votre disposition pour répondre à toutes vos questions et demandes. He was convicted of smuggling 227.82g of diamorphine or heroin into Singapore in 2014.
Amnesty International said this would be the first execution to take place in Singapore this year that it is aware of. The Singaporean authorities carried out 13 executions in 2018, but details of the executions are not publicly available. As of today, 106 countries have abolished the death penalty for all crimes and 142 in total are abolitionist in law or practice.
In 2017, the death penalty was imposed or implemented for drug-related crime in 15 countries, against international law and standards. Amnesty International recorded executions for drug-related offences in only four countries: China (which classifies figures as a state secret), Iran, Saudi Arabia, and Singapore. Singapore retains the mandatory death penalty, in certain circumstances, for murder and drug trafficking, contrary to international safeguards and restrictions on the use of the death penalty.
Sources : NST Online