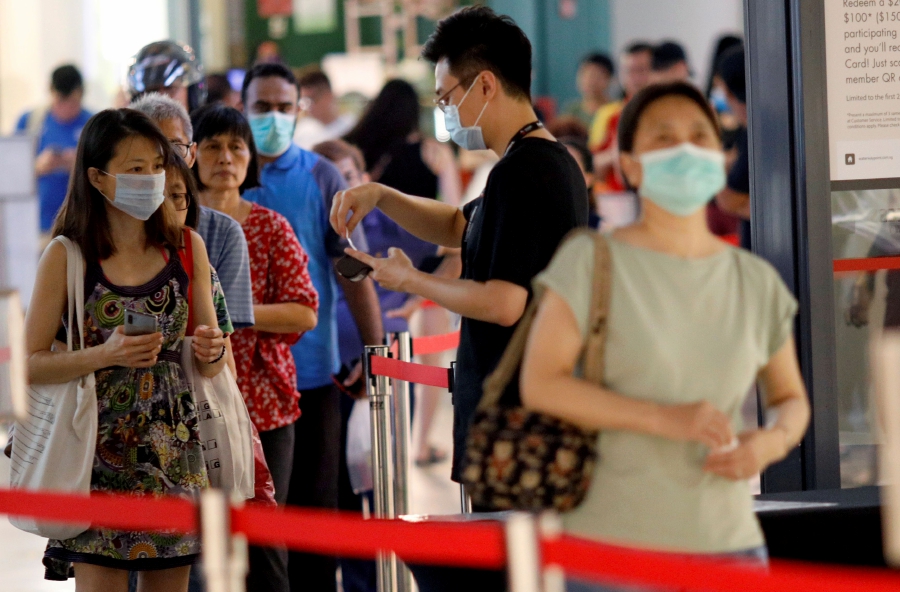 The government has announced from the 7th of December 2020, restriction of movement will be uplifted except to the areas that are declared as Enhance MCO. That means areas that on Recovery MCO (PKP-P) the people can roam around happily to do their thang. Be it social or economic activities. Even areas that are enforced with Conditional MCO (PKP-B), the movement restriction are also no longer around. But is that the case? Happily, roam around like nothing happens?
Thus, we shall take the responsibility to safeguard our self, safeguard people that we care and safeguard other people that we not actually knew as well. As the threat from the COVID-19 is pretty much still around in the neighborhood. We need to admit, we have to still live in fear that the virus co-exists with us now. Living with the enemy is tough, and its tougher if we failed jointly take necessary precaution to combats it. The job to fight COVID-19 is not simply the burdens of the healthcare workers – which we knew that for sure. But to what extend that we ourselves should play the part?
Lets starts by implementing, or shall we say re-implementing the same old advices which is true enough the best solution so far: keep that physical distance, always avoid crowded places and avoid at all cost the confine spaces that have many people in it. Simple right? But need reminder? Yes, that cramp office pantry that all the makciks, pakciks, unties, uncles of Bawang United used to convene and have their chapter meeting on daily basis. Stand up to the bosses and ask them to wear the face mask while have meetings with the staff. (And if possibly ask for a pay rise for everyone too)
Yeah, the malls are open. While online shopping is booming, but nothing beats the ability to hold and 'belek' the real things (and most of the time putting it back). The feeling to be in the mall is so awesome. It goes the same, the feeling to be able to buy goreng pisang and nasi lemak tepi jalan like the good old 2019 and before. But now, please do it responsibly. The MySejahtera QR code is there for a reason. Do it. Simply do it. If we really care about others or at least if you seriously care about yourself. What else to argue, that App is recognized as among the top app in the world. You kidding me not? Yes, that's the fact. Did you know Kementerian Kesihatan Malaysia on behalf of the government did actually won an international award for its effort in combating the pandemic.
Yet some Malaysian still do cheap talk and belittle our effort. And that is not you dear readers. We both knew you cares and you are responsible like many others too. So, do lot let some small-time goons and little minded people cheap talk our Malaysian Team great work. Keep on supporting our frontlines. Let's stop the crap talk and mileading fake news from spreading like wild fires. Not all of us are doctors or nurses or ambulance drivers or MKN staffers, but at least we are good in our social media literacy, and spreading the verified information and killing the infodemics is our do brothas & sistas. And please do not soc-med and drive (and to some extend while wondering in the mall)
So, enjoy the small freedom given starting on the 7th of December 2020. It maybe not that much. But it means a lot to many. Let's get our social well being restart. Let's help the local economy. Let's be the positive part of the socio-economic eco system responsibly. And remember, wherever you may roam, you roam responsibly. HELL YEAH!!!
** The views expressed are those of the author and do not necessarily reflect those of M-Update