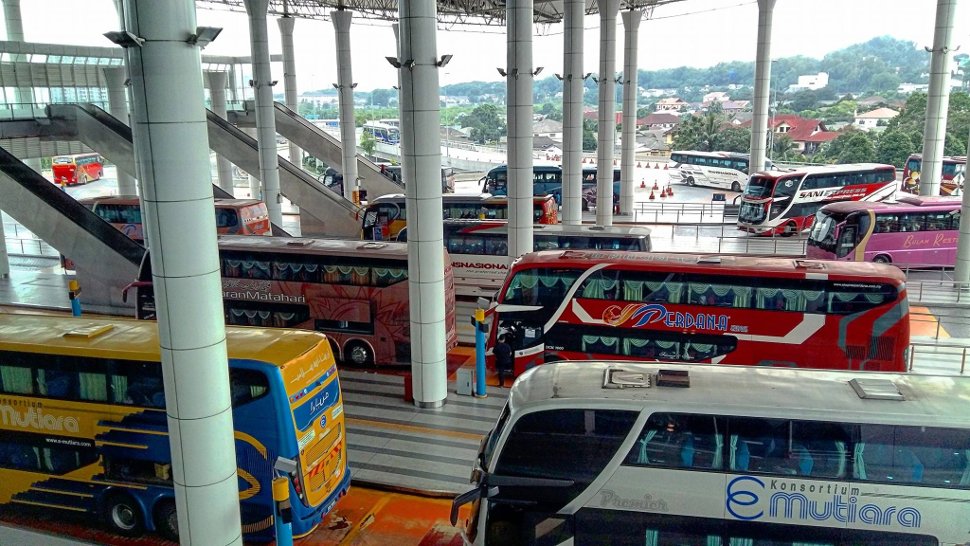 M Update 23/1/2019 – Those intending to take a bus ride back during the Chinese New Year exodus will have to fork out 10% more for their fares.
Pan-Malaysia Bus Operators Association president Datuk Dr Mohamad Ashfar Ali said the government had given the green light for the increase during the Chinese New Year festive period to cover additional operating costs.
"This has been going on for years, and it is only from Feb 1-10," he said when contacted. He explained that during this period, there will normally be a sudden exodus of travellers from town centres heading to their hometowns. "That means that a lot of buses return to the town centres empty during this period. This is how operators can recover the excessive operating cost.
"We are grateful as this would ease the burden of bus operators," he said.
He added that the 10% increase would be an incentive for operators to add more buses to meet the increase in demand. "Or else, there will not be enough buses. We have to ask drivers to come back to work, to do more trips, and sometimes operators have to hire additional drivers," he said.
Mohamad Ashfar also advised passengers to book or purchase their tickets early to help operators estimate how many additional buses they would need.
"We do not want to spoil anybody's holiday or see them stranded. We are worried passengers will not be able to get their tickets if they wait till the very last minute," he said. He also warned consumers not to buy tickers from touts. "Passengers must be aware and report immediately to the authorities if the bus driver drives dangerously," he added.
Sources : The Star Online