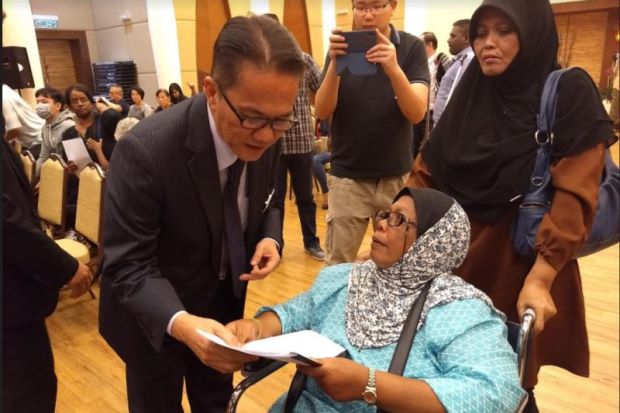 M Update 24/1/2019 – Families of 30 prisoners on death row have submitted a memorandum to Datuk Liew Vui Keong, stating their support for the abolition of the death penalty.

About 50 of them, together with a few NGO representatives, met the Minister in the Prime Minister's Department in charge of legal matters at the Legal Affairs Division here on Thursday (Jan 24) to hand over the memorandum.
Liew said that prisoners who had been incarcerated for more than 30 years for drug trafficking should be released. As for murder cases, Liew said it would be handled on a case-by-case basis.
"We have to consider the feelings of the family members of those who were murdered, so we have to consider those who lost their loved ones as well as those whose loved ones have been in prison for decades. We are finding a way out. The government is looking at it," he added.
Liew also said that a proposed Bill to abolish the death penalty is expected to be tabled this year.
In October last year, Liew said the Cabinet would abolish the death penalty, with a moratorium for those on death row. However, in a recent survey of 3,600 respondents conducted by The Star Online, almost half were against the Cabinet's plan to abolish the death penalty.

About 45% felt the death penalty was needed to keep hardcore criminals at bay while 32% said it was still needed for violent crimes, especially crimes against children.
Sources : The Star Online