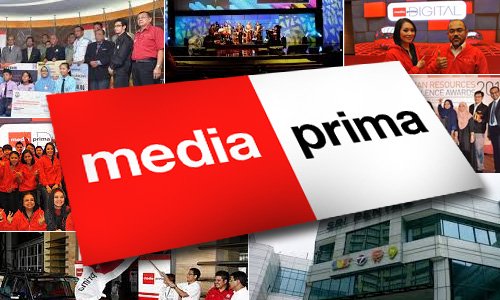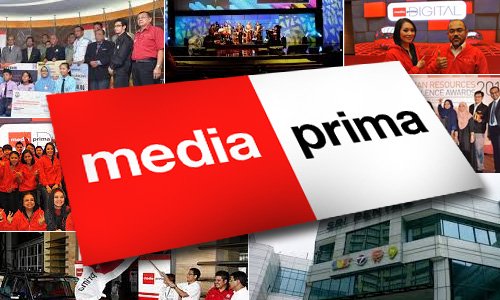 M Update, 31/1/2019 – Media Prima Bhd, an integrated media group, has surpassed Google and Facebook as the most popular choice for mobile content among Malaysians.
Media Prima tops US-based media measurement and analytics company Comscore's latest December 2018 list with 13.60 million total unique visitors, a 62 per cent increase from December 2017. This was followed by Google Sites with 12.95 million, and Facebook with 12.92 million.
This underscores the success of the group's transformation efforts to become Malaysia's leading digital-first content and commerce company," Media Prima said in a statement today. It attributed the rapid increase in digital reach to the implementation of digital-first strategies across the group, which benefited The New Straits Times Press (Malaysia) Bhd (NSTP), REV Asia Holdings and Ripple as it aims to capitalise on the growing demand for digital news content.
NSTP has become the primary source for news among Malaysians for mobile web and app. According to Comscore, BH and Harian Metro ranked first and second respectively in terms of monthly unique visitors among Malaysian news portals. BH and Harian Metro recorded total unique visitors of 4.78 million and 4.39 million respectively.
REV Asia's extensive portfolio of popular online brands – SAYS, OhBulan!, RojakLah, Viral Cham, 8coin. Sirap Limau, MyResipi, Kongsi Resepi, and JUICE – now includes The Vocket, a popular Malay-language social news portal, Mashable Southeast Asia, a highly renowned brand for the latest digital news, and TanTanNews, a prominent Chinese-language social news media and content portal.
"The evolution of Media Prima Radio Networks into Ripple created more opportunities to connect with audiences with the launch of seven new digital assets – Dhia, Donna, Lunaria, TheLaki, Likely, Chapters and Wakeke. To date, Ripple's large digital community includes 10 million social media followers, 3.2 million average digital listenership, and 283 million total digital views.
"As Malaysia's largest media group, our biggest strength is our ability to capture the mass audience which we have now done in the mobile phone realm." Media Prima group managing director Datuk Kamal Khalid said.
"This is a first for a local media company in Malaysia to outrank the global media giants, and evident that our digital strategies are paying off. This also represents the huge potential for advertisers to engage and reach out to the mass audience on mobile through Media Prima's network," he added. – NSTP Online