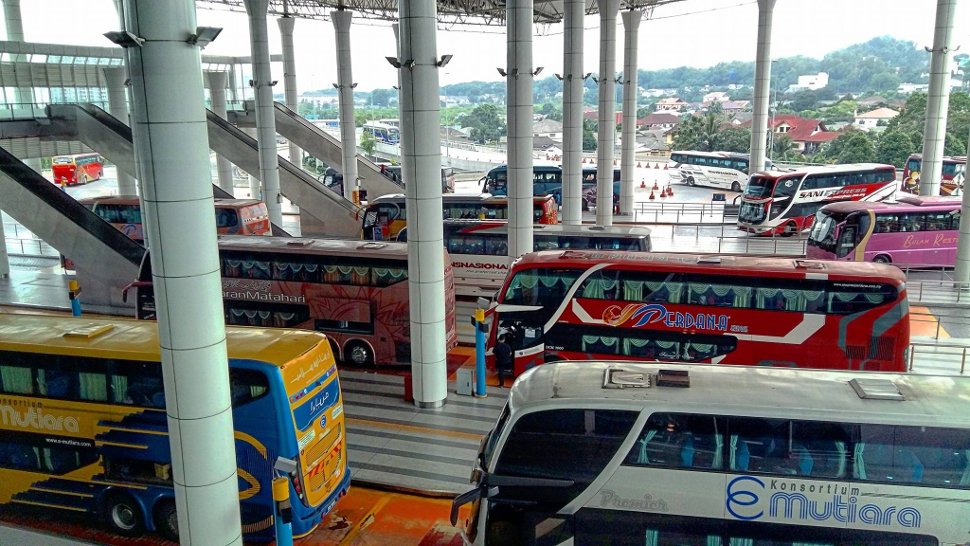 M Update, 1/2/2019 – Bus and train tickets especially destinations to the east coast and northern region for the Chinese New Year celebrations have been sold out in two weeks ago.
A Bernama survey at the Southern Integrated Terminal (TBS) Thursday (Jan 31) revealed that bus tickets for journeys from the Klang Valley to the east coast, such as Kota Baru and Kuala Terengganu, are sold out for travel from Jan 29 to Feb 4 as well as from Feb 8 to Feb 10.
Besides that, more than 80% of return tickets from the Klang Valley to the northern states such as Penang and Kedah have also been snapped up. regarding to that, there were still a lot of tickets available for southern destinations. It is a good news for other who didnt get the ticket yet.
According to the TBS employee, she were infom that there are still tickets available for trips south to places such as Melaka, Johor and Singapore for those who are looking for last minute ticket and she also mention that several bus companies were forced to raise ticket prices due to the last-minute surge in demand.
In addition, seventy counters have been operating 24 hours daily from last Saturday (Jan 26) and they will be open until the eve of Chinese New Year. Five additional counters are also open from 7am to 11pm.
Meanwhile, the Keretapi Tanah Melayu Berhad (KTMB) Intercity tickets from the Klang Valley to the east coast and north have been sold out as well.