M Update, 2/2/2019 – Marcus Rashford has been crowned Manchester United's Player of the Month for the first time this season, after being a pivotal figure during the Reds' unbeaten run in January.
It was the tightest battle we've had for our star-man award so far this term but Marcus came out on top to claim the first accolade of 2019 with 38 per cent, narrowly ahead of Paul Pogba (36 per cent). The third and final nominee Victor Lindelof received the other 26 per cent of votes cast by fans in our poll on ManUtd.com and in our Official App.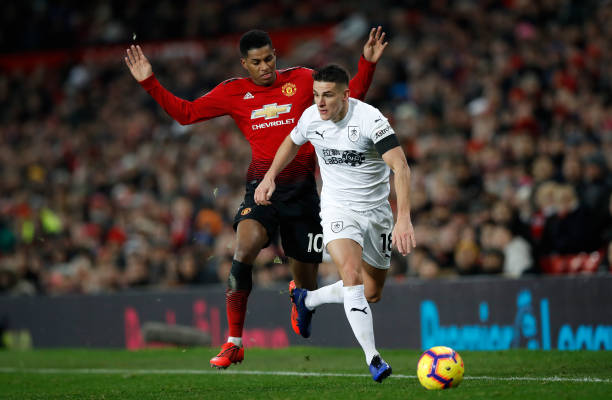 It's the first time Rashford, who was also among the nominees for December's prize, has been named our Player of the Month since September 2016.
WHY MARCUS WON IT
The forward scored three goals in six appearances during January and was voted our Man of the Match twice by supporters – against Newcastle United and Brighton & Hove Albion.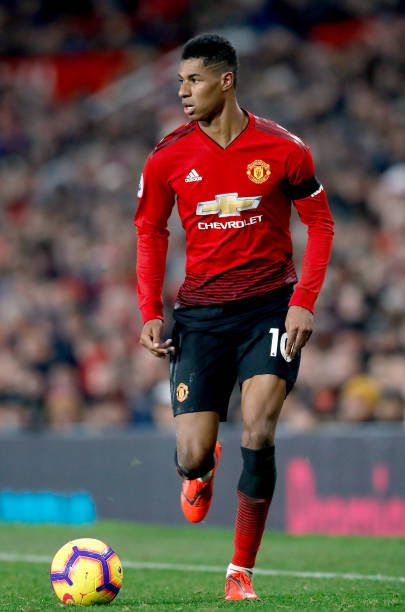 After playing his part in the opening goal, when his free-kick was saved before Romelu Lukaku followed up to score, our no.10 netted the crucial second strike in the 2-0 win at Newcastle which ensured we made a winning start to 2019.
Rashford was a substitute in the 2-0 Emirates FA Cup win over Reading before returning to the starting XI to maximum effect by scoring the winner in the Reds' important 1-0 victory against Tottenham at Wembley.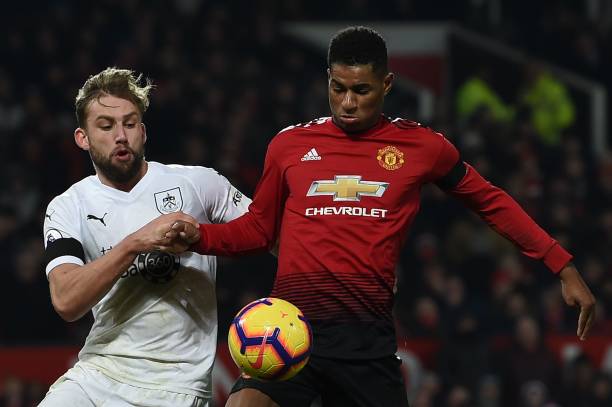 Marcus also netted the decisive goal in our 2-1 triumph against Brighton at Old Trafford with a sublime curler on his 150th appearance for the club.
Including his goal in the 4-1 win over Bournemouth in our final match of December, Rashford scored in four consecutive Premier League games for the first time in his career.
Overall, the 21-year-old now has nine goals and six assists in all competitions this season as he continues to make giant strides.
His recent progress also led to high praise from our caretaker manager Ole Gunnar Solskjaer, who described Marcus as "a very exciting player to work with".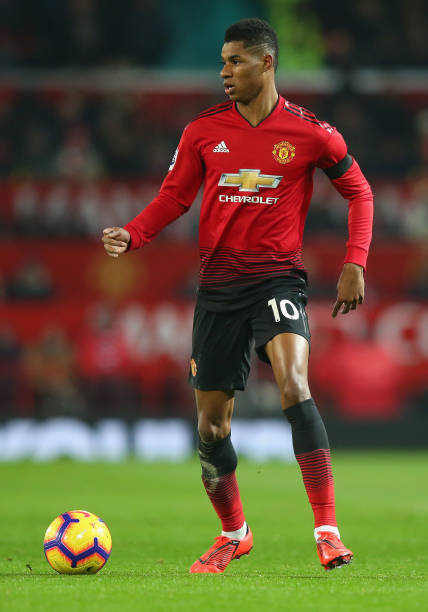 Ole told reporters on 11 January: "He's got frightening pace, he's now become stronger, he can hold the ball up for us and he's a great link player."
PLAYER OF THE MONTH WINNERS IN 2018/19
August – Luke Shaw
September – Luke Shaw
October – Anthony Martial
November – Victor Lindelof
December – Paul Pogba
January – Marcus Rashford
Source: ManUTD News