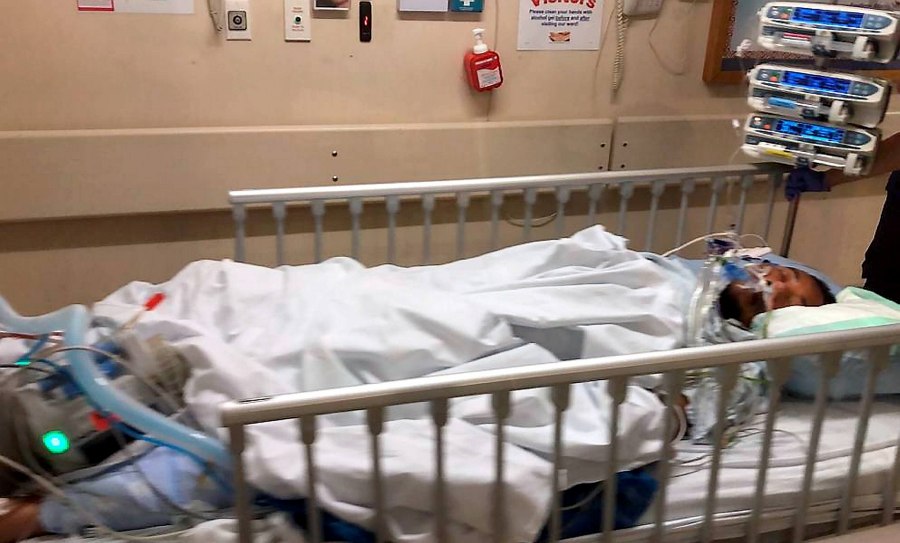 M Update, 19/3/2019 – A Malaysian who was shot in the recent Christchurch mosque attack has started to show some signs of recovery.
Rahimi Ahmad, 39, who has undergone three surgeries to remove a bullet and its fragments near his spine and stomach, was able to respond to communication.
"I just visited Rahimi. Alhamdulillah (praise to Allah), there was response when I spoke to him. He gestured towards me," Bayan Lepas assemblyman Azrul Mahathir Aziz told reporters here today in a text message.
The attacks, which took place on Friday at two mosques in Christchurch, resulted in 50 deaths with Rahimi amongst the survivors.
Rahimi works as a technician in a factory there while his wife Noor Azila Mohammad is pursuing her studies. The family has been staying in New Zealand for more than four years now. Azrul said Rahimi would undergo another surgery today.
Initially, he was supposed to undergo the fourth surgery on Wednesday, but the doctors decided to bring it forward," he said, adding that it was a surgery to wash out bullet fragments.
Meanwhile, Mohd Haziq Mohd Tarmizi, 17, remains unaccounted for. Azrul said his mother has been called by the NZ police and were given "identifiable body marks" to ascertain if it was indeed Haziq. There was no identification of bodies, as far as we know," Azrul said.
Haziq is the son of Mohd Tarmizi Shuib, who is being treated for gunshot wounds at the Christchurch Hospital following Friday's massacre at the Al Noor Mosque.
Sources : NST Online