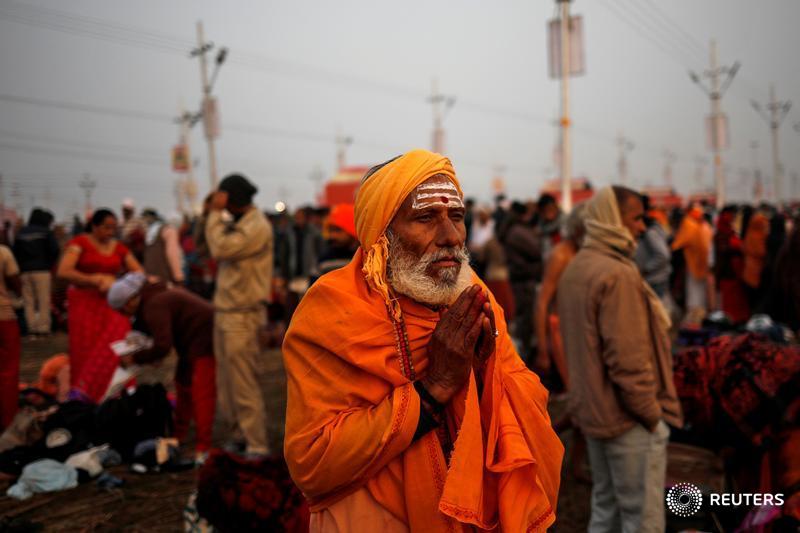 M Update, 15/1/2019 – Over a hundred million people have taken a holy dip at the confluence of two rivers at northern India's Prayagraj city on the opening day of the eight-weeks long Kumbh festival.
The Kumbh, billed as the world's biggest gathering of humanity, is a mass pilgrimage in which Hindus gather in specific locations along the holy rivers Ganges, Yamuna and the mythical river Saraswati for a holy dip that they believe will cleanse their sins and bring salvation.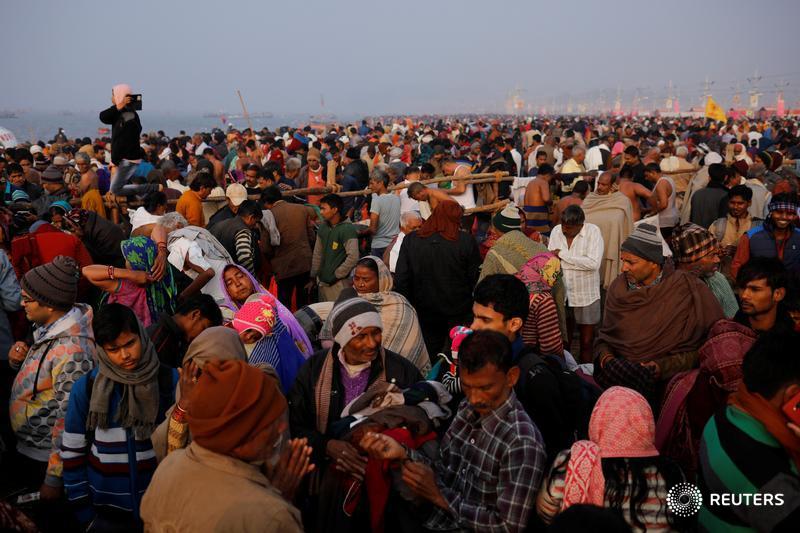 The religious event in the Uttar Pradesh state, which began on Tuesday and will continue till March 4, is being organised by the right-wing governments at both the federal and state levels in an election year.
Astrology determines most aspects of the UNESCO-listed festival, including its exact date and length. Where the festival will be held depends on the position of Jupiter, the sun and earth.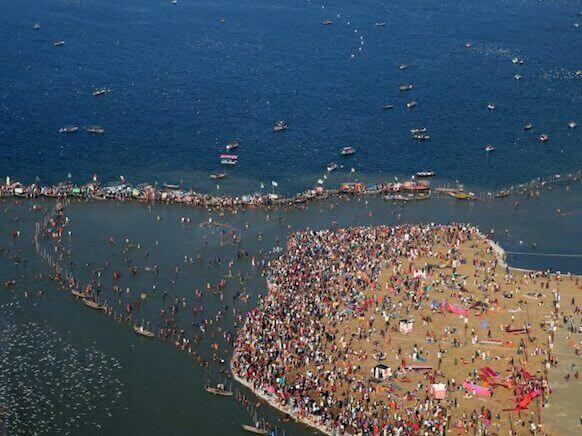 "It is an exhilarating experience. To be part of a sea of humanity that arrives to take a dip in the holy waters, it is humbling and joyful. You abandon your fears at the Kumbh and hopefully your sins," Gopal Mishra, a devout Hindu who has been to the festival several times, told Al Jazeera.
There are six particularly auspicious days to bathe. The biggest bathing is February 4, when approximately 30 million people are expected to take to the waters.
The first such Shahi Snan, or Royal Bath, began before dawn on Tuesday.
Source: Al Jazeera
Picture: Reuters