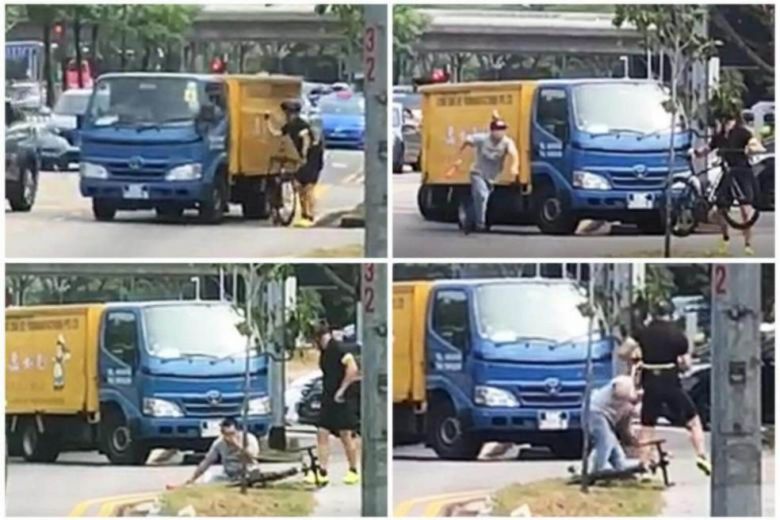 M Update, 26/2/2019 – A Sunday morning (Feb 24) altercation in Eunos ended with a cyclist punching a lorry driver and cycling away. The incident happened at around 10.20am. It was captured in a video that has gone viral.
Chinese evening newspaper Shin Min Daily News reported that the lorry had clipped the back wheel of the bicycle. The video shows the cyclist carrying his bicycle and hitting the side of the lorry, which reverses and then makes a left turn.
The driver stops, gets out of his vehicle and runs towards the cyclist to confront him. The cyclist suddenly punches him in the face, flooring him. The cyclist then rides away. It is understood that no police report was made.
This is the third recent incident involving a collision between a lorry and a two-wheeler that led to altercations.
Sources : Straitstimes.com