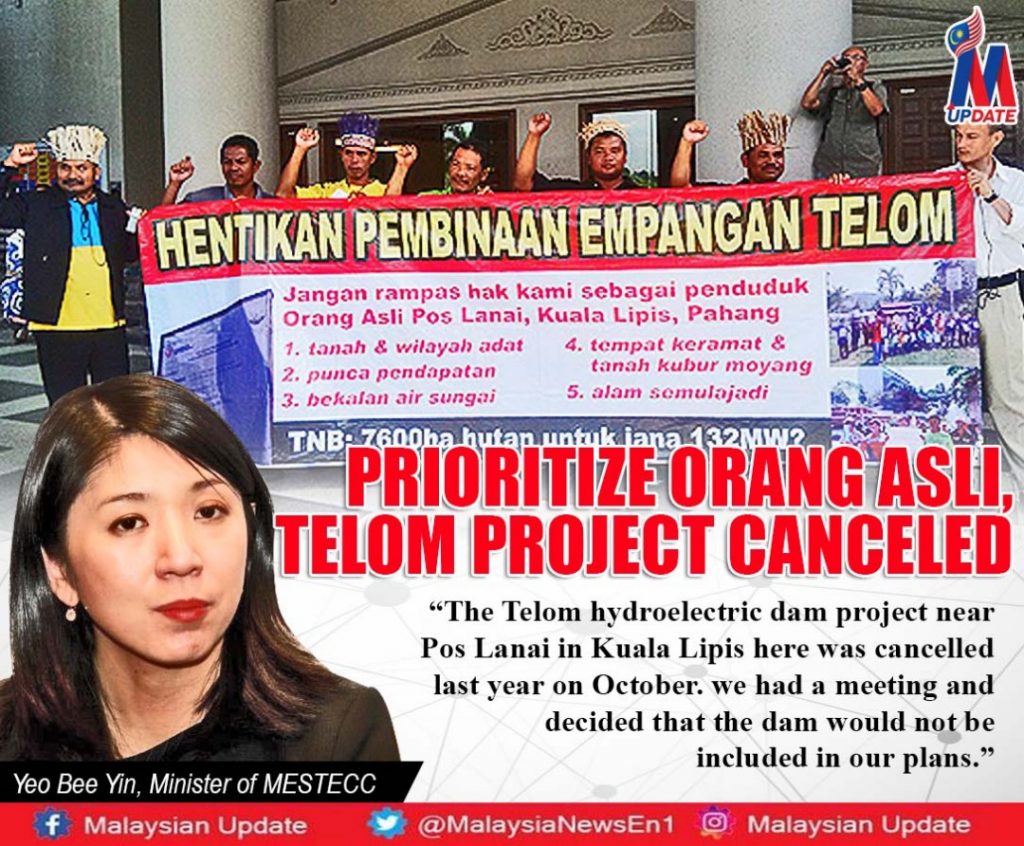 M Update 24/1/2019 – The Telom Hydroelectric Dam Project near here was not cancelled because of the upcoming Cameron Highlands by-election, said Energy, Science, Technology, Environment and Climate Change Minister Yeo Bee Yin.
On the contrary, she said the decision to scrap the project was made since Oct 3, long before knowing that a by-election would be held there. "Last week the residents here appealed to us (to cancel the project), only then did we realise that they were concerned over the Telom Dam project," she said.
Elaborating, Yeo said after hearing the appeal she checked with the Electricity Tariff and Supply Planning and Implementation Committee and found that the project was cancelled on Oct 3.
"I did not know that this (Telom Dam) has become a by-election issue and the project cancellation was not announced as it was only made known at the administrative level," she said.
According to Yeo, the cancellation of the project was made after considering the high costs and its impact on the environment.
Sources : New Straits Times