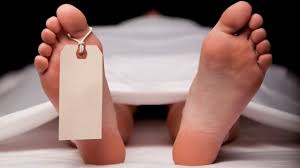 M Update, 28/3/2019 – For over eight months, some 10,000 residents at several Felda settlements in Jempol, Negri Sembilan, had been taking their water from a nearby tank, not knowing that there was a rotting body inside, reported several Malay dailies.
Both Kosmo! and Harian Metro reported that the body turned out to be that of a man in his 20s, from Bandar Tun Razak in Keratong, who had been reported missing for over eight months.
Checks by the police showed that the man, a Universiti Teknologi Mara (UiTM) student, had been reported missing. Residents in Felda Palong 12 until Felda Palong 16 have expressed concerns that their health might be affected from drinking and using the contaminated water.
Nurulhasikin Amir, 22, said she was shocked by the discovery of the body, which was made by staff from the state water authority.
"I was told that a few days before the discovery came to light, some residents claimed that the water stank and they even found small red worms in their water," she said.
Another resident Azmin Mohd Baderi, 36, claimed that since the news broke, a few of them had resorted to buying bottled water for their daily needs. Staff from Syarikat Air Negri Sembilan (Sains) said water supply from the tank had been switched off for the time being to allow for it to be cleaned.
Sources : The Star Online